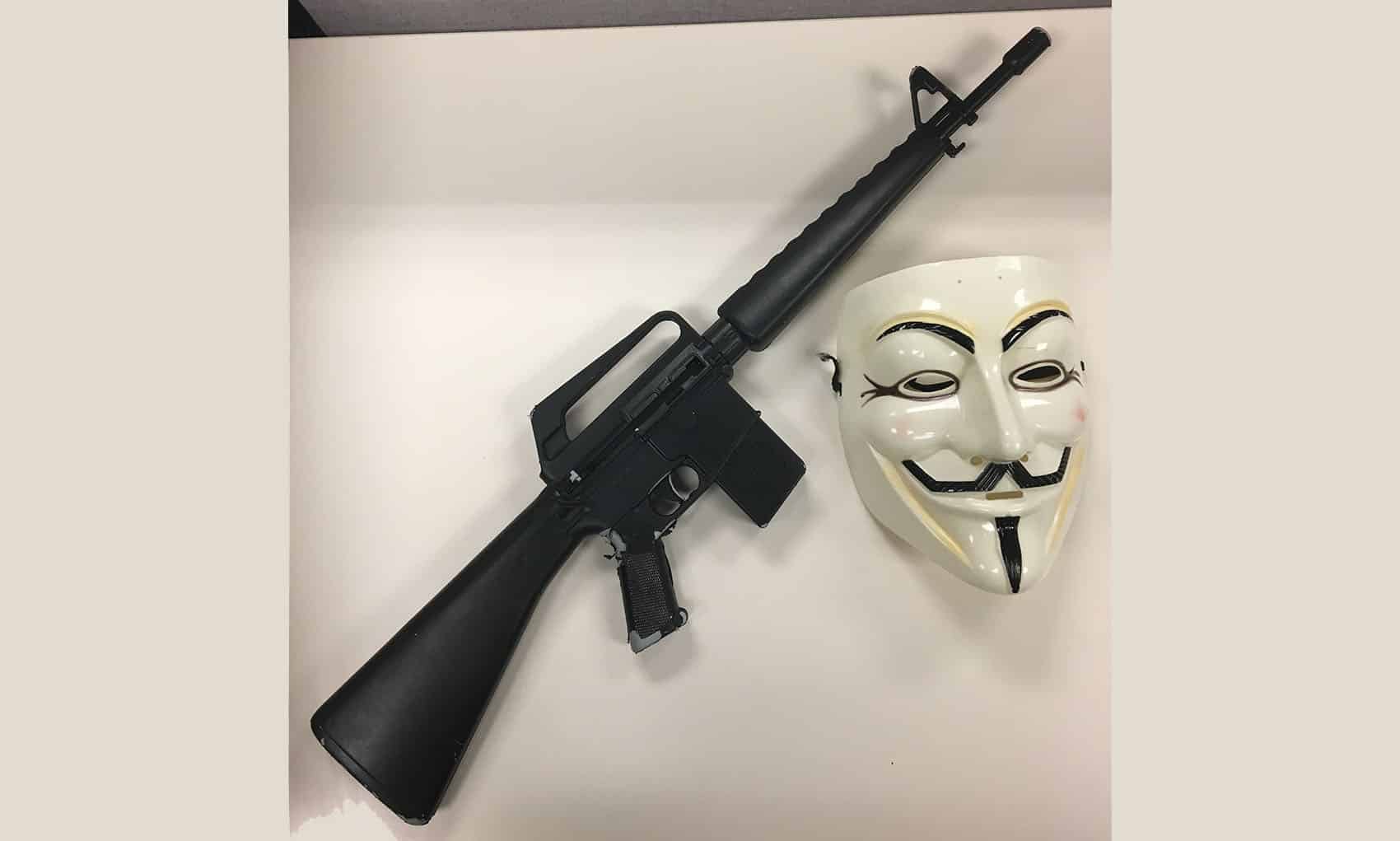 A masked Mundelein teen was arrested after police said he pointed a replica M-16 rifle at people in Long Grove while he was the passenger in a car.
The incident was reported at 3:20 p.m. on Saturday when a person called 911 to report a person with a gun in the area of Route 83 and Route 53 in Long Grove.
The Lake County Sheriff's Office said that the 911 caller reported that they saw a passenger inside of a Honda Accord wearing a mask and armed with what appeared to be a rifle. The witness said as the Honda was traveling northbound on Route 83, the passenger pointed a rifle at him and other vehicles on the roadway.
While sheriff's deputies were responding, dispatchers notified the Mundelein Police Department of the incident because the Honda was driving toward Mundelein. Officials said that Mundelein police officers located the Honda near East Orchard Street and Route 45 in Mundelein and conducted a traffic stop on it.
The Lake County Sheriff's Office said that the person wearing the mask and pointing the rifle was a 17-year-old boy who lives in Mundelein. Police were able to determine the rifle was a toy replica M-16 rifle.
The 17-year-old teen was arrested and transported to the Hulse Juvenile Detention Facility in Vernon Hills. He was petitioned to juvenile court on three counts of aggravated assault.