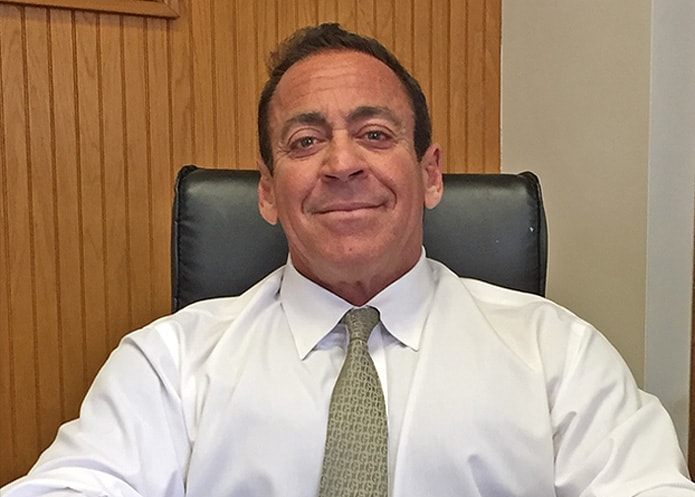 The disappearance of Waukegan attorney Barry Boches has 'unusual characteristics' and those he contacted before he went missing believe Boches was in danger, police said.
Barry Boches, 65, of the 41600 block of North Pedersen Drive South in unincorporated Antioch, was reported missing by a relative on Wednesday.
The Lake County Sheriff's Office said they are seeking the community's assistance in locating Boches, who is a criminal defense lawyer with an office in the 400 block of Grand Avenue in Waukegan.
Boches was last seen at approximately 7 a.m. on March 24 and the last person who had telephone contact with him was at 11:55 p.m. March 24, according to Lake County Sheriff Spokesman Sgt. Christopher Covelli.
Boches' vehicle was located on a side street in Waukegan approximately two miles from his law office shortly after he went missing, Covelli told Lake and McHenry County Scanner. The man was not in or around his vehicle.
Since Boches was reported missing, sheriff's detectives have been conducting a comprehensive investigation into his disappearance, Covelli said. Sheriff's detectives have interviewed family members, friends and acquaintances of the man.
"While no physical evidence has been discovered of foul play, Boches' disappearance has unusual characteristics," Covelli said.
Detectives learned that Boches made contact with friends and acquaintances around the time he went missing. Some of those who he contacted felt the conversations were "concerning and Boches might be in some sort of danger," Covelli said.
Sheriff's detectives continue to actively investigate and ask anyone who might have information to contact them at 847-377-4000.
Boches was last seen wearing blue jeans and a black hooded sweatshirt with red lettering. He is 5-foot-8, 190 pounds, and has hazel colored eyes and brown hair.