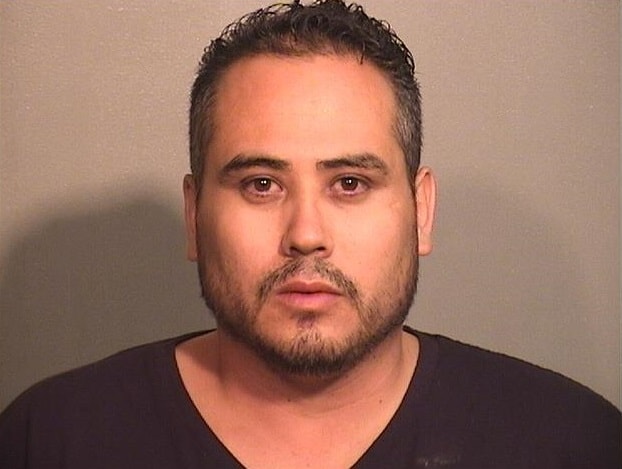 A 39-year-old man who pleaded guilty to shooting and killing another man in Woodstock in 2017 has been sentenced to 23 years in prison.
Victor Romero-Palos, 39, of Woodstock, pleaded guilty to one count of first-degree murder in the death of Cesar Rangel, 41.
Rangel was found shot in a parking lot on the east side of the Woodstock Square near East Calhoun Street and South Jefferson Street on June 16, 2017.
Paramedics transported Rangel to Centegra Hospital in Woodstock, which is now Northwestern Medicine Hospital, where he was pronounced dead.
Romero-Palos was arrested hours later on unrelated drug charges including delivery of a controlled substance, delivery of a controlled substance within 1,000 feet of a park, possession of a controlled substance and possession of drug paraphernalia.
Murder charges were later filed. Prosecutors said that sheriff's detectives interviewed Romero-Palos, who said that he had gotten into an argument with Rangel.
The argument turned into a confrontation and Romero-Palos admitted to shooting Rangel, who was an "associate" of Romero-Palos, prosecutors said.
McHenry County Judge Robert Wilbrandt sentenced Romero-Palos on Thursday to 23 years in the Illinois Department of Corrections.
He will be required to serve 100% of the sentence, according to truth-in-sentencing guidelines.
The case was investigated by the Woodstock Police Department and the Major Investigation Assistance Team (MIAT) and prosecuted by Assistant State's Attorney Michael Combs.