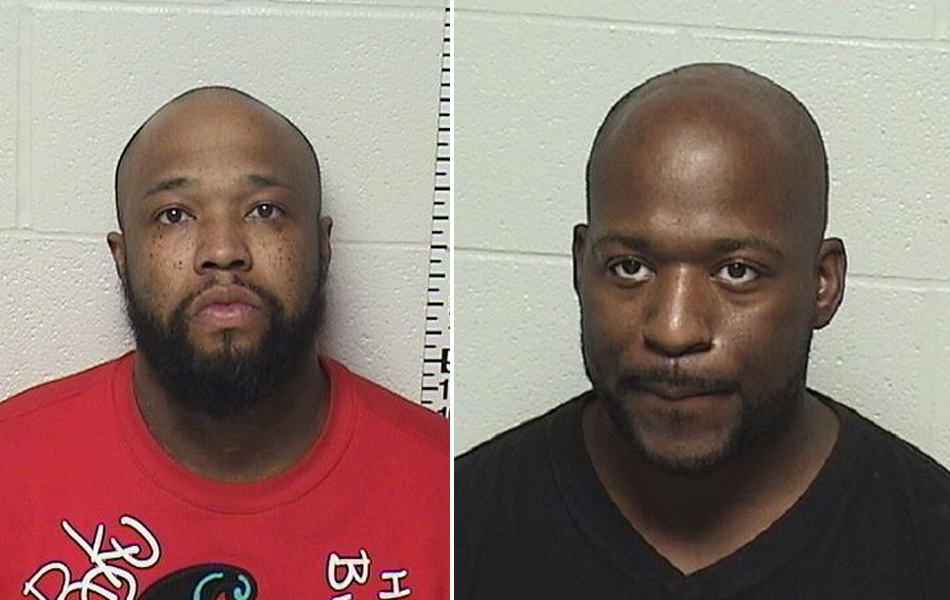 A second Waukegan man was charged in the killing of a married couple at their Beach Park home in December, which the state's attorney said was "calculated and brutal." The victims did not know the suspects.
Derenell D. Hill, 35, of the 1700 block of Runyard Place in Waukegan, was charged with two counts of first-degree murder.
Timothy D. Triplett, Jr., 34, of the 2100 block of Georgetown Lane in Waukegan, was charged with six counts of first-degree murder.
Hill and Triplett are charged in the killings of Mercedes Rodas, 49, and Carlos Rafael Rodas Perez, 52, both of Beach Park, who died as a result of injuries from gunshot wounds.
The couple was found after the Lake County Sheriff's Office and Beach Park Fire Department responded December 8 for a call of a person down in the 10000 block of West Wadsworth Road in Beach Park.
Sheriff's deputies located Rodas and Perez in the garage of the residence with gunshot wounds, Lake County Sheriff Spokesman Lt. Christopher Covelli said.
Sheriff's deputies attempted life-saving measures, however, they were unsuccessful. Both victims were pronounced dead at the scene by paramedics.
The Lake County Sheriff's Office Criminal Investigations Division conducted a thorough investigation and obtained an arrest warrant for Triplett on January 12.
Further information and evidence obtained led to detectives seeking charges against Hill on Wednesday. The Lake County State's Attorney's Office and a judge approved charges and the arrest warrant for Hill.
On Wednesday, the Gurnee Police Department conducted a search warrant for a separate investigation at an apartment Hill had been staying at in the 200 block of Julian Street in Waukegan.
Detectives recovered a firearm belonging to Rodas Perez, which had been stolen from the victim during the Beach Park double homicide.
Hill was taken into custody the same day near the apartment by Waukegan police.
"Now that both individuals responsible for these heinous murders are in custody, it is our hope the family of the victims can take the first steps in the healing process. We will always do everything in our power to seek justice for the victims of crime and this is an example of our detectives doing just that, by pressing forward to ensure everyone responsible was held accountable," Lake County Sheriff John Idleburg said.
Lake County State's Attorney Eric Rinehart said Thursday that some of his top prosecutors would continue their work on the case.
"This calculated and brutal murder has been a top priority for the sheriff and I. And it will continue to be a priority from now until we achieve justice for the victims and their family," Rinehart said.
Covelli said that the two men did not know the victims and detectives believe the motive was a robbery.
Triplett and Hill both remain held in the Lake County Jail on a $5 million bond each.
The Lake County State's Attorney's Office said in a February statement that they are considering seeking a natural life sentence for Triplett. It is unclear if they are seeking the same for Hill.