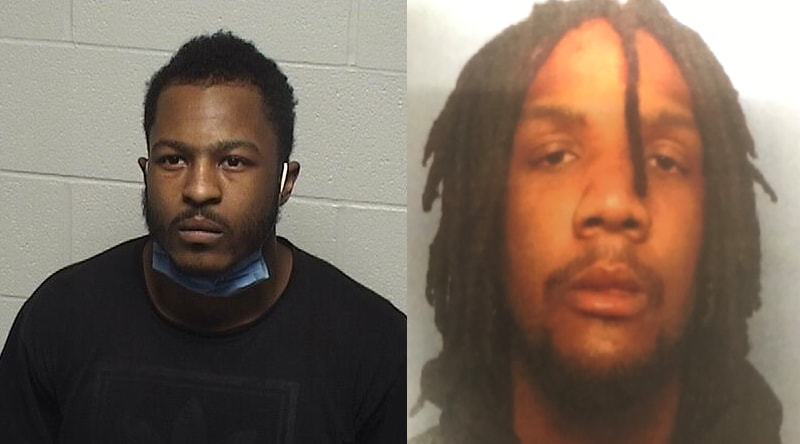 One of two Waukegan men charged with the robbery and murder of a 21-year-old man near Gurnee last year has been sentenced to 12 years in prison.
Donterrance M. Nixon, 23, of the 600 block of Lenox Avenue in Waukegan, and Jordae Wilson, 20, of the 2500 block of Jackson Street in Waukegan, were both charged with first-degree murder.
The Lake County Sheriff's Office said that Wilson and Nixon arranged a meeting with Elliot Jones, 21, of Gurnee, on May 29, 2020.
During the meeting, they robbed Jones and an occupant of their vehicle shot Jones, according to Lake County Sheriff Spokesman Lt. Christopher Covelli.
The incident took place in the 36900 block of North Grandwood Drive in unincorporated Gurnee.
The Lake County Sheriff's Office and Gurnee Fire Department responded to the scene and found Jones with at least one gunshot wound to his body in front of his residence.
The man was unresponsive and sheriff's deputies attempted lifesaving efforts on him before paramedics arrived.
Paramedics transported Jones to Advocate Condell Medical Center in Libertyville where he was later pronounced dead.
An investigation showed that Nixon and Jones were friends. They spent some time together during the day on May 29, 2020, and then went their separate ways in the evening, Covelli said.
The two continued communicating by electronic message and Nixon offered to sell Jones marijuana, but he was actually intending on robbing Jones, Covelli said.
Nixon arrived at Jones' residence and Jones walked to the vehicle where Nixon was seated. Nixon robbed Jones of the cash he was going to use to buy the marijuana.
"The driver of the vehicle began to drive away as Jones was attempting to open the car door, in an effort to retrieve his stolen money. An occupant in the vehicle then shot Jones," Covelli said.
Wilson and a third person, who has not been charged yet, were in the vehicle with Nixon at the time of the shooting.
The Lake County Sheriff's Warrants Team learned Wilson was hiding in the Atlanta, Georgia area after the shooting.
He was arrested after the Kenosha, Wisconsin, Police Department pulled him over in November and took him into custody. Nixon was taken into custody in June 2020.
The Lake County State's Attorney's Office reached a plea deal with Nixon and he pleaded guilty on Wednesday to one count of armed robbery.
In exchange, prosecutors dismissed his murder charges. A judge approved the plea deal and sentenced Nixon to 12 years in the Illinois Department of Corrections.
Nixon will receive over a year of credit for time served in the Lake County Jail. He will also be required to pay court fines and fees.
Wilson's case remains active and a demand for a speedy trial was filed in June. He is scheduled to appear in court for a bond review hearing on Wednesday.