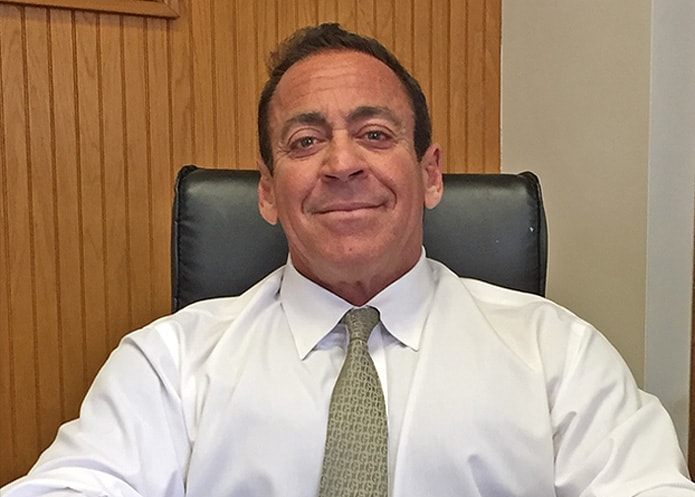 Waukegan attorney Barry Boches, who disappeared in early 2020, remains missing nearly two years later as new details are made public in the case, which has taken "many twists and turns."
Boches, who was 65 years old when he went missing, resided in the 41600 block of North Pedersen Drive South in unincorporated Antioch.
He was reported missing by his wife, Beata Boches, on March 25, 2020, according to an initial police report obtained by Lake and McHenry County Scanner through a Freedom of Information Act (FOIA) request.
Beata called the Lake County Sheriff's Office to report her husband missing.
The woman told the responding sheriff's deputy that she had not heard from her husband, who is a criminal defense attorney, in over a day.
The two had been separated for several years but their relationship had been going well, the police report said.
"Beata was scared because of the cliental that Barry works with that something could have happened to him," the sheriff's deputy said in his report.
Barry left Beata's home in Deerfield around 7 a.m. on March 24, 2020, and told his wife that he was going to work to meet with a client later in the day.
"Beata said that Barry did not leave with a bag or anything, and everything seemed to be fine," the report stated.
Beata and Barry exchanged text messages throughout the day and he texted Beata around 12 p.m. saying that he was working on some continuing education at work.
Beata responded at 2 p.m. and Barry replied that he was with a client at the moment, the report said.
"There was a long gap in communication until approximately [11 p.m.] Barry responded saying that he was done with things up north and that he was planning on staying up north for the night," the report said.
Beata reportedly became upset and Barry told her that he would explain in the morning.
When Beata persisted, Barry told his wife that he had the "virus" and that he needed to stay away from them, according to the police report.
The two exchanged some emojis and Barry said goodnight before turning off his phone and no longer responding to his wife.
Beata told the sheriff's deputy that Barry did not have any alcohol or drug dependencies and was not a risk to himself or others, the report said.
Barry did not return home or make contact with his wife the next morning which is when she became concerned and called the sheriff's office.
Beata reached out to Barry's business partner, who told her that he had not had contact with Barry.
The business partner went to Barry's law office, located at 409 Grand Avenue in Waukegan, and stated that everything was fine and nothing appeared to be disturbed, the report said.
Deputies contacted the business partner and he told them that he was at the office in the afternoon on March 25, 2020.
He said that nothing appeared to be strange but that he checked the appointment book and noticed there were no appointments scheduled for Barry that day except for regularly scheduled court dates.
Deputies checked an address, which had been redacted in the released police report, with negative results and spoke to a neighbor who said that Barry had been moving things to a friend's house for storage.
The neighbor found it odd that Barry's trailer was at the house but not his truck, the report said.
The Waukegan Police Department soon after located Barry's 2015 Chevrolet Tahoe parked on a side street in Waukegan approximately two miles from his law office. Boches was not in or around his vehicle.
Detectives canvassed the area and no one saw who was driving the vehicle. "They just knew the vehicle was parked there for the last couple of days," the report said.
There were no cameras in the area. There was no evidence of blood or foul play inside the vehicle, the report said.
Records show that Barry's residence in unincorporated Antioch was sold in June 2020 and his law firm is listed as "permanently closed" on Google.
In a statement to Lake and McHenry County Scanner on Monday, Lake County Sheriff's Office Deputy Chief Christopher Covelli said that the investigation remains ongoing.
"Thus far, sheriff's detectives have investigated over 200 leads into his disappearance. Some of the leads have been a result of their investigative efforts and various new portions being uncovered, others have been a result of tips from the community. There are several leads that are currently being investigated at this time," Covelli said.
"As with any missing person case, our detectives and staff work extremely diligently to both locate the missing person and provide answers. While most missing persons cases are generally concluded within hours, there have been many twists and turns in this investigation," Covelli said.
At the time that Boches went missing, Covelli said that the man's disappearance had "unusual characteristics."
In September 2020, the Lake County Sheriff's Office said that the Federal Bureau of Investigation (FBI) was providing technical support in the investigation.
The FBI is not currently assisting in the case but is still a resource should the sheriff's office need them again, Covelli said on Tuesday.
Boches was last seen wearing blue jeans and a black hooded sweatshirt with red lettering. He is 5-foot-8, 190 pounds, and has hazel-colored eyes and brown hair.
Anyone that might have any information in the case is asked to call Lake County Sheriff's Office detectives at 847-377-4000 or submit a tip to Lake County CrimeStoppers at www.lakecountycrimestoppers.com.