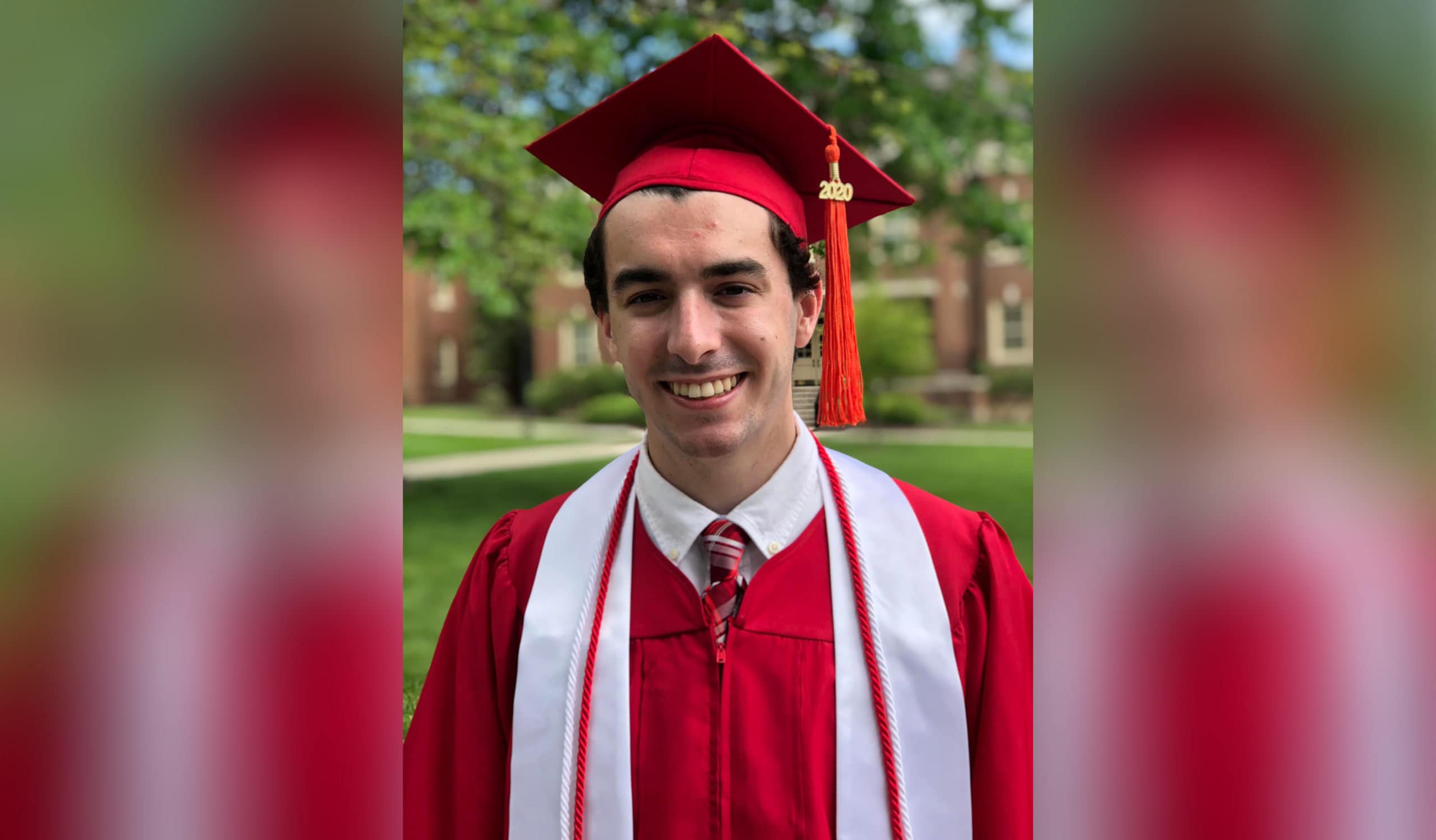 Funeral services are set for this week for Thomas "Tommy" Howe, the 24-year-old from Antioch who went missing for three weeks before being found dead near Libertyville.
A visitation will take place from 3-9 p.m. Friday and 10-11 a.m. Saturday at the Church of Saint Patrick in Wadsworth.
A funeral mass will take place beginning at 11 a.m. Saturday at the church with entombment to follow at Ascension Cemetery in Libertyville.
"Tommy was an amazing young man of outstanding kindness, integrity, and faith. His empathy for others gave him the ability to understand and share not only of himself, but to embrace the feelings and emotions of others. He was everyone's friend," his obituary said.
Howe graduated from Antioch Community High School in Antioch in 2016 and attended Miami University in Oxford, Ohio.
In 2020, he earned a bachelor's degree in chemical engineering with a minor in business administration and began working as an engineer, according to his obituary.
"Words cannot express the gratitude held within the hearts of our family for all of the prayers, words of comfort, and support from everyone who helped us find our Tommy. Thank you for giving our family the closure of being able to lay to rest our beloved Tommy. May the Lord bless you for all your kindness, support, and love given to us," the man's family said.
Howe was reported missing to the Antioch Police Department on January 22 following a crash on Interstate 94 at mile marker 16.75.
He left the scene on foot towards the Old School Forest Preserve near Libertyville, witnesses reported.
On January 24, search teams located Howe's work cell phone in the forest preserve but found no other signs of the man, according to Antioch Communication Specialist Jim Moran.
On February 11, a kayaker on the Des Plaines River between Route 60 and Rockland Road spotted a jacket along the shoreline that matched the description of Howe's gray North Face jacket.
The kayaker called police and teams consisting of multiple police canines and fire department divers conducted initial searches of the river on February 11 and 12, Moran said.
Due to unfavorable river conditions, divers paused the search and resumed Tuesday afternoon, at which time they located Howe's body in the Des Plaines River near Libertyville.
A preliminary autopsy performed by the Lake County Coroner's Office Wednesday morning indicated that Howe had signs consistent with drowning.
Further testing will take place throughout the coming weeks, the coroner's office said. The cause and manner of death have not been ruled.
Lake County Chief Deputy Coroner Stephen Newton said no signs of foul play were found during the autopsy.
"We have been with the Howe family throughout their search for Tommy," Antioch Police Chief Geoff Guttschow said.
"This is a devastating time for them. The family will continue to be in our prayers," Guttschow added.