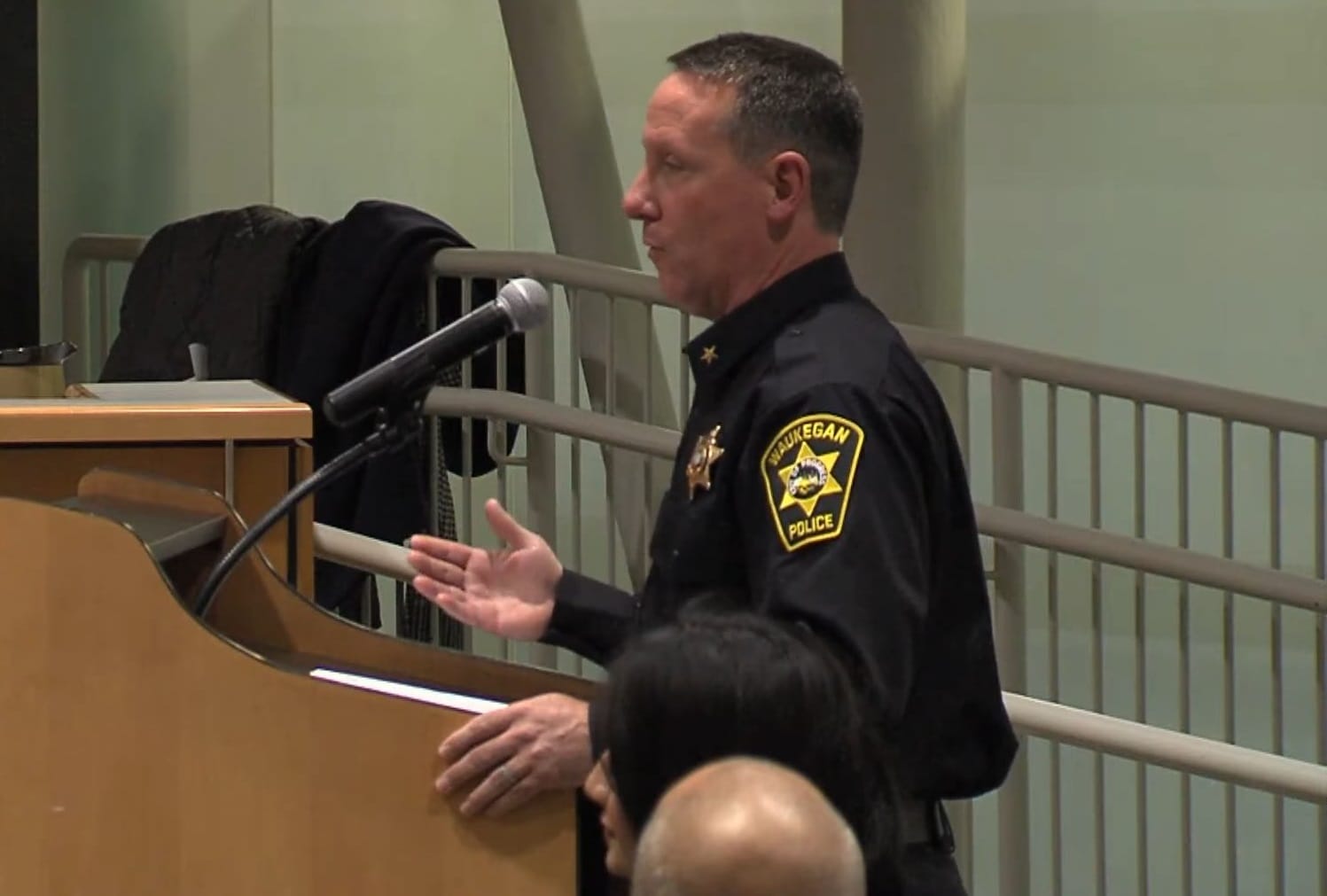 The Waukegan police chief announced that the department will no longer arrest juveniles at school and no longer interrogate them without a parent or attorney present in wake of the wrongful arrest of a 15-year-old.
Waukegan Interim Police Chief Keith Zupec announced the policy changes during Monday evening's city council meeting.
"We cannot allow this to happen. We have to make sure a scenario like this does not happen again," Zupec said.
Zupec was referring to the arrest of Martell Williams, 15, who was arrested in mid-February and wrongly charged with attempted murder and aggravated battery in connection to a shooting at Dollar General, 2613 Grand Avenue in Waukegan, on February 4.
Williams, who is a freshman at Waukegan High School, said a dean took him to the office where he was met by two police officers.
"And once I reached their office, it was just two police officers and as soon as I got in they didn't tell me nothing or say nothing to me. They just said, 'you're under arrest,'" Williams said.
Williams said police kept asking him the same question and offered him McDonald's in exchange for a confession.
"The officer said that multiple people came to him saying that it was me," Williams said.
After his arrest, Williams was transported to the Robert W. Depke Juvenile Complex Center in Vernon Hills where he spent two days in custody before being released and the charges being dropped.
Williams, who is a basketball player, was attending an away game at Adlai E. Stevenson High School in Lincolnshire at the time of the Dollar General shooting.
Zupec said that he and his command staff have recently conducted a review of the wrongful arrest.
The police chief said he would be issuing two special orders changing department policies.
The first policy change will no longer allow the Waukegan Police Department to arrest a juvenile at school, in most circumstances, for something that occurred outside of school, Zupec said.
For incidents that occur in schools, a school resource officer or responding officer will have to contact a supervisor before making an arrest.
The second policy change will no longer allow Waukegan police officers and detectives to conduct juvenile interrogations without a juvenile's parent, guardian or attorney being present.
"We are not going to be juvenile advocates inside the room. While state law allows for that to occur, it allows for the police department to be an advocate inside the room. That's not best practice. That's not the smartest thing to do," Zupec said.
Waukegan Mayor Ann Taylor said that an outside firm is being hired to review the city's policies and procedures.