It took several hours to remove a box truck that hit the historic Long Grove Covered Bridge and became stuck Thursday afternoon, police said.
Lake County Sheriff's Office Deputy Chief Christopher Covelli told Lake and McHenry County Scanner the incident happened around 12:25 a.m. Thursday.
The driver of a U-Haul truck, which had a height of approximately 11 feet, was not paying attention to the height restriction signs, Covelli said.
The truck was traveling eastbound on Robert Parker Coffin Road from Schaeffer Road in Long Grove when it attempted to drive under the bridge.
The truck became completely stuck under the bridge's canopy.
Covelli said it took three tow trucks approximately three hours to remove the U-Haul.
The driver, a 36-year-old Arlington Heights man, was cited for violating the signage advising of the proper height clearance.
The bridge sustained cosmetic damage and remains structurally sound, Covelli said.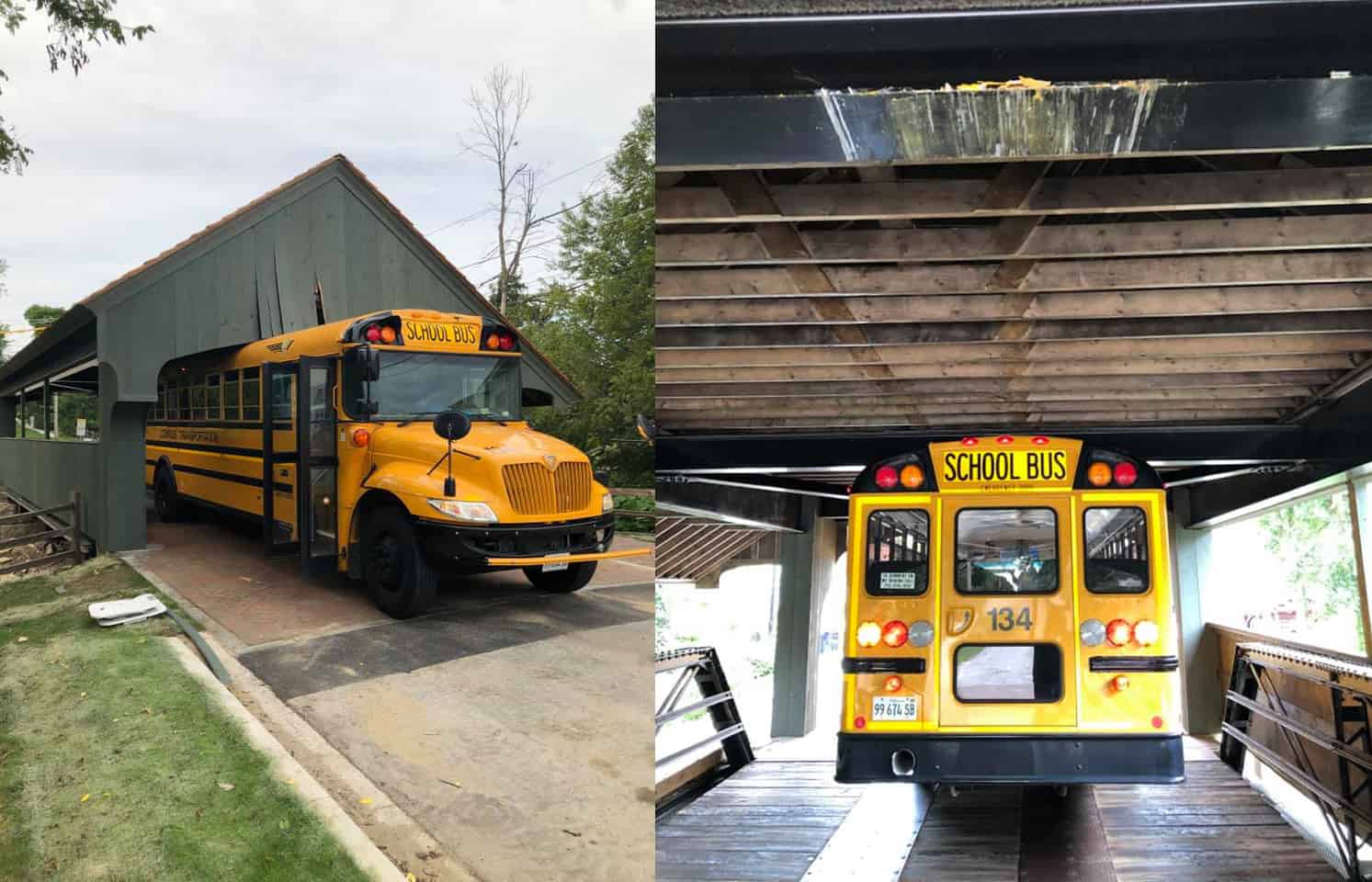 The bridge, which is listed on the National Register of Historic Places, has been hit well over 20 times now.
In July, a box truck struck the bridge and scraped the underside of the bridge canopy, causing minor damage to the bridge and the truck.
In August 2020, the bridge was damaged by a school bus less than 24 hours after it had reopened following two years of repairs from a prior box truck crash.