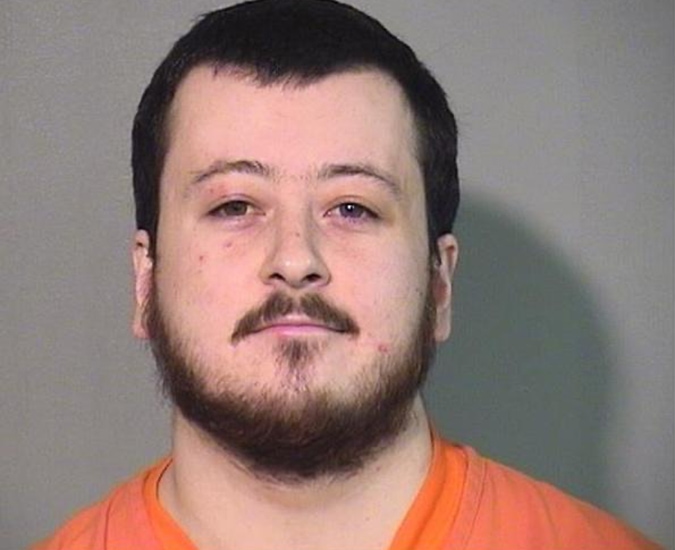 A 28-year-old man was found with drugs after he allegedly led police on a pursuit that reached 100 mph Monday evening in Harvard.
Alek A. Montemayor, 28, of the 1200 block of Orchard Lane in Harvard, was charged with two counts of aggravated fleeing and eluding, a Class 3 felony and Class 4 felony, and possession of 15-100 grams of cocaine, a Class 1 felony.
A criminal complaint filed in McHenry County Circuit Court said police officers with the Harvard Police Department attempted to stop Montemayor, who was driving a 2017 Hyundai Accent, around 11:45 p.m. Monday near 2nd Street and McKinley Street.
Montemayor fled from officers at a high rate of speed, reaching 100 mph in a 55 mph zone in Harvard, the complaint said.
Montemayor also allegedly disobeyed multiple traffic control devices while fleeing from police, the complaint said.
Court records show the man was driving on a revoked license and operating an uninsured vehicle.
Montemayor was also allegedly not wearing a seatbelt, used an electronic device while driving and failed to use his turn signal.
Officers eventually arrested the man a short time later and found him in possession of 15-100 grams of cocaine along with a small amount of cannabis.
In addition to his felony charges, Montemayor was also issued over a dozen citations for driving on a revoked license, unlawful possession of cannabis, operating an uninsured motor vehicle, speeding 35+ mph over the limit, disregarding a stop sign, improper turn signal, improper lane usage, using an electronic communication device, driving without a seatbelt, headlight or taillight violation and disregarding a yield sign.
McHenry County Judge Mark Gerhardt ordered Montemayor held in the McHenry County Jail on an $80,000 bond. He would need to post 10%, or $8,000 cash, in order to be released.
A bond hearing is scheduled for Thursday.