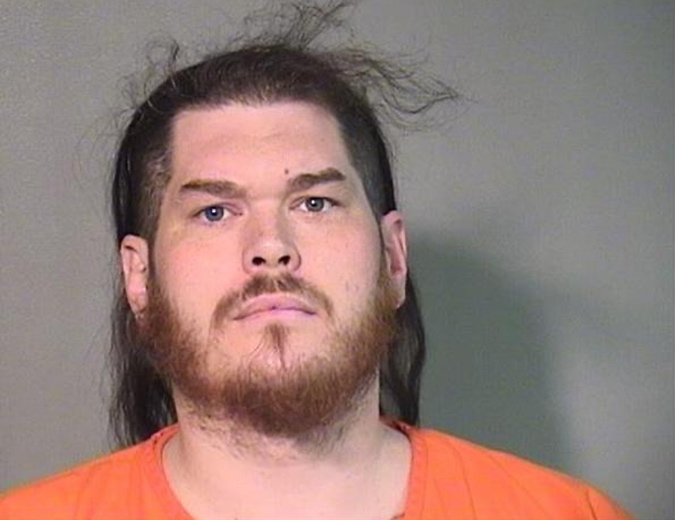 An Island Lake man, who was out on parole, has been charged with concealing evidence after he allegedly fled the scene of a shooting near McHenry with the gunman.
Joseph W. Crisara III, 34, of the 300 block of Tulip Circle in Island Lake, was charged with obstructing justice, possession of psilocybin with intent to deliver, unlawful possession of psilocybin, possession of more than 2,000 grams of cannabis and possession of more than 2,000 grams of cannabis with intent to deliver.
A criminal complaint filed in McHenry County Circuit Court alleges Crisara obstructed justice on April 24 when he concealed physical evidence from a shooting.
Crisara was at the scene during the shooting and fled, the complaint said.
He is accused of removing DNA material from the scene and assisted in removing the gun used and the suspect involved, the complaint said.
The alleged shooter, Juan A. Colon, 26, of the 1800 block of Grand Avenue in Waukegan, was charged with attempted first-degree murder, armed habitual criminal, three counts of aggravated discharge of a firearm and felon in possession of a firearm.
A criminal complaint said that Colon discharged a firearm toward the driver of a vehicle.
The complaint said that Colon intended to commit first-degree murder by committing the act.
No victims in the vehicle were shot but the vehicle's driver-side door was struck by the gunfire.
McHenry County Sheriff's Office Lt. Porfirio Campos-Cruz said the shooting happened in the 800 block of South Black Partridge Road in unincorporated McHenry.
Colon is a convicted felon after previously being convicted of unlawful use of a weapon by a felon in a 2013 Lake County case and aggravated battery in a public place in a 2015 Lake County case.
Colon is not allowed to possess any firearms due to him being a convicted felon.
Court records show an arrest warrant was issued for Colon on April 28 by McHenry County Judge Mary Nader. The warrant has no bond.
Court records show the warrant remains active and Colon is not in custody at the McHenry County Jail yet.
Crisara was arrested on April 27, records show. Police found him in possession of 2,000-5,000 grams of cannabis and more than 200 grams of a substance containing psilocybin, a complaint said.
Crisara was on parole after being released from the Illinois Department of Corrections in July 2021 after serving a sentence for drug-induced homicide in Lake County.
Crisara remains held in the McHenry County Jail on a $210,000 bond. He would need to post $21,000 cash to be released.