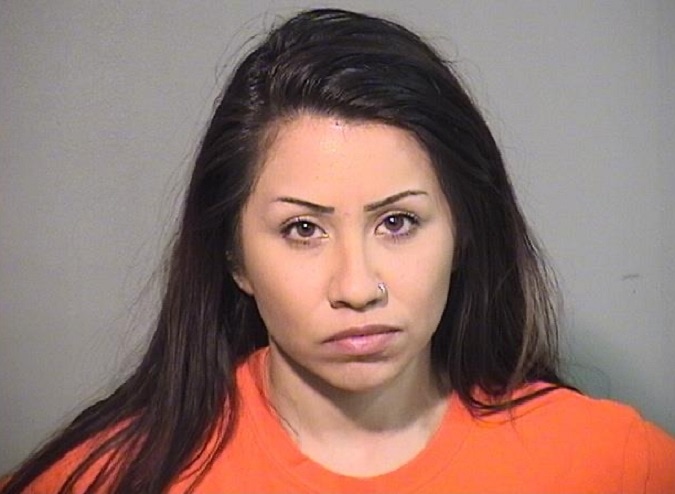 An Island Lake woman is facing charges for allegedly pushing and kicking a police officer as officers tried to arrest her in Crystal Lake Sunday evening.
Samantha Granado, 30, of the 3100 block of Pine Terrace in Island Lake, was charged with two counts of resisting a peace officer causing injury, a Class 4 felony, resisting a peace officer, a Class A misdemeanor, and battery, a Class A misdemeanor.
Officers with the Crystal Lake Police Department attempted to arrest Granado around 10:45 p.m. Sunday, court documents show.
Granado was being arrested for spitting in the face of a woman and striking her in the head with a cell phone, a criminal complaint said.
A separate criminal complaint said that Granado caused bodily harm to a police commander when she dug her nail into his hand, causing a red mark and indentation.
The complaint said that Granado kicked a second police officer in his right leg, causing a red mark as she resisted arrest near Route 31 and Route 14 in Crystal Lake.
Granado also pushed the officer while she refused to be handcuffed, the complaint said.
McHenry County Judge Mark Gerhardt ordered Granado held in the McHenry County Jail on a $31,000 bond.
She remains held as of Monday and would need to post $3,100 cash in order to be released.
A court hearing is scheduled for June 6 in the case.