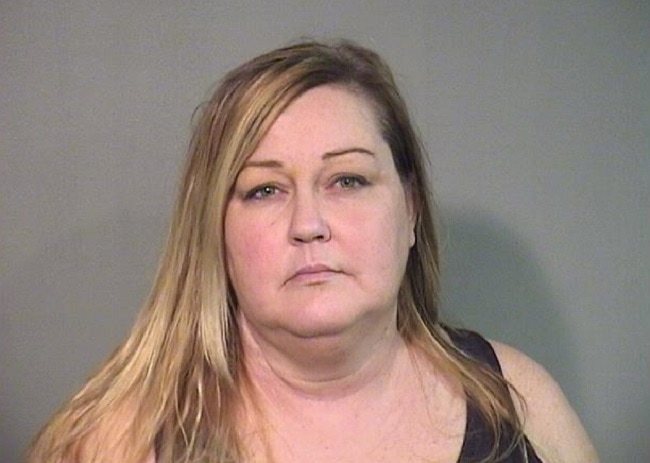 A woman who violated her supervision after pleading guilty to falsely reporting to police that she had been a victim of a stabbing has been sentenced to jail time.
Jennifer J. Caldwell, 50, of the 700 block of St Johns Road in Woodstock, pleaded guilty in May 2019 to attempted disorderly conduct, a Class A misdemeanor.
She had originally been charged with disorderly conduct as a Class 4 felony.
A criminal complaint filed in McHenry County Circuit Court said that Caldwell made a false report to the McHenry County Sheriff's Office in January 2018.
Caldwell reported that she had been attacked by someone with a knife and stabbed, the complaint said.
Caldwell knew the incident was false and the information she provided was inaccurate, the complaint said.
As part of the plea deal, Caldwell's felony charge was dismissed in exchange for her plea to the reduced charge.
Then-McHenry County Judge Sharon Prather sentenced Caldwell to two years of supervision, 30 hours of public service and required her to pay $1,475 in restitution to the McHenry County Sheriff's Office.
In May 2021, prosecutors filed a petition to revoke Caldwell's sentence after saying that she failed to comply with her sentence.
Prosecutors said that Caldwell did not complete her public service hours, failed to pay her fines and restitution, and failed to obtain a psychological evaluation.
McHenry County Judge Mary Nader sentenced Caldwell on Wednesday to 30 days in the McHenry County Jail.
Nader also ordered Caldwell to pay the outstanding balance of her court fees and restitution.