A box truck hit the historic Long Grove Covered Bridge and became stuck Saturday morning. The bridge has been hit over 30 times now, police said.
The U-Haul truck hit the bridge, located at Robert Parker Coffin Road and Schaeffer Road in Long Grove, around 9:15 a.m. Saturday.
The truck was traveling eastbound on Robert Parker Coffin Road when it became completely stuck under the bridge's canopy.
The Chatter Box of Long Grove, which is down the street, said the U-Haul was believed to be driving to Hawthorn Woods from a southwest suburb to pick up some furniture.
The business said it took tow truck crews at least an hour and a half to free the vehicle.
There did not appear to be serious damage to the bridge.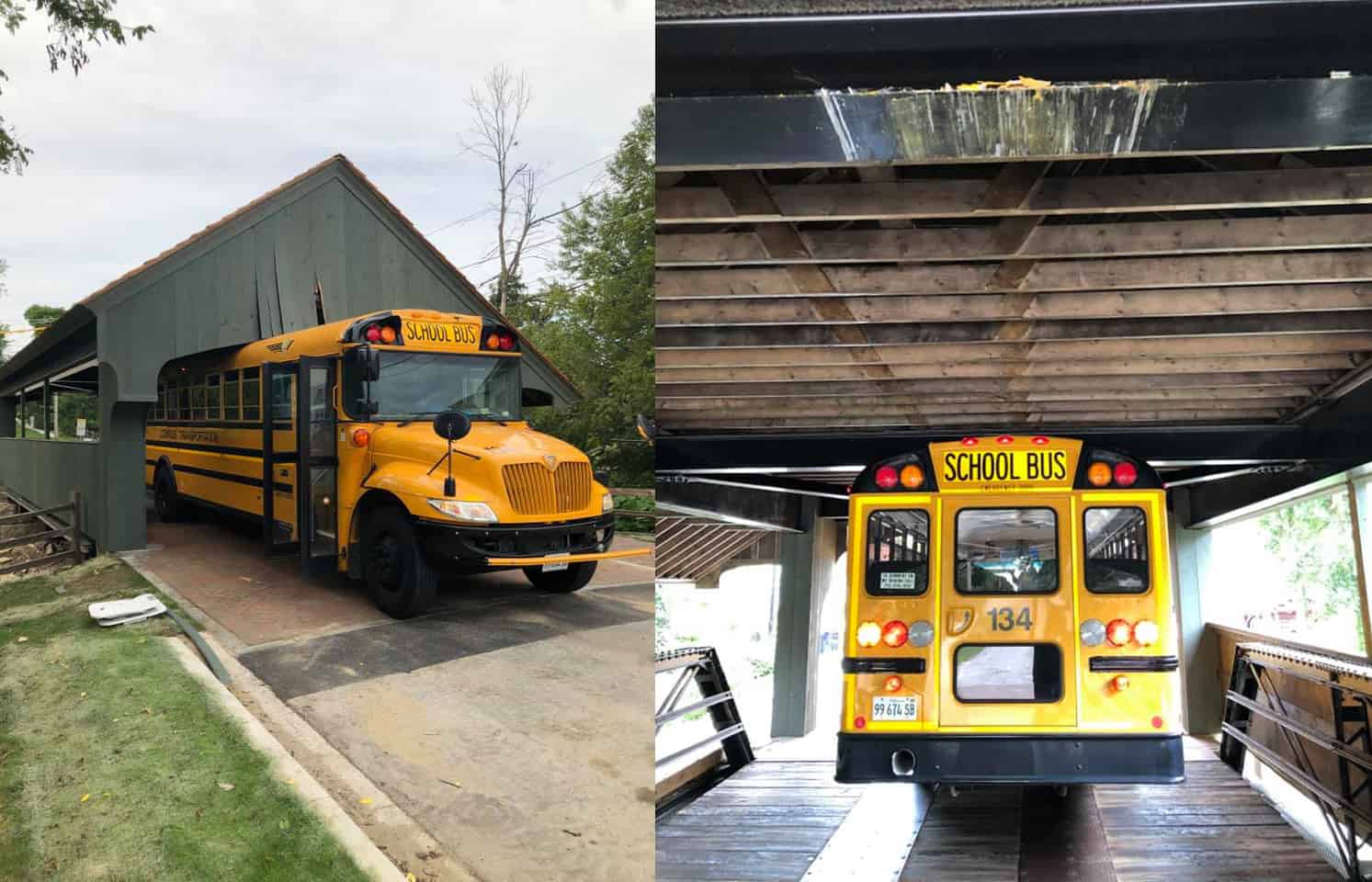 Lake County Sheriff's Office Deputy Chief Christopher Covelli said the bridge has been struck over 30 times in recent years.
The bridge is listed on the National Register of Historic Places.
In August 2020, the bridge was damaged by a school bus less than 24 hours after it had reopened following two years of repairs from a prior box truck crash.
That prior box truck crash caused substantial damage and nearly destroyed the bridge.
It is unknown if the driver in the Saturday crash was cited by police.