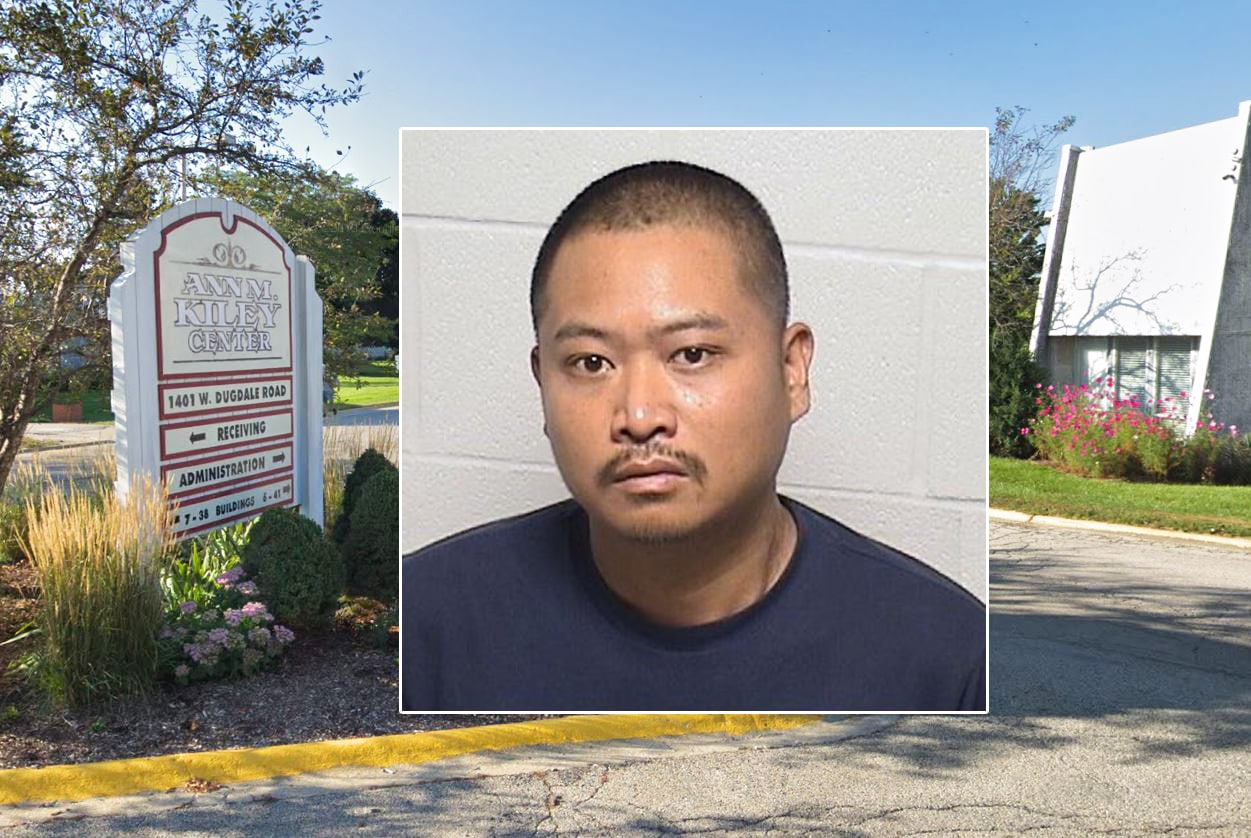 A health technician was arrested after he allegedly hit a developmentally disabled adult multiple times at a state care facility in Waukegan.
Ryan S. Bouy, 35, of the 6400 block of Andover Drive in Gurnee, was charged with one count of aggravated battery, a Class 3 felony.
The Illinois State Police Division of Internal Investigation launched an investigation on May 30, a spokesperson told Lake and McHenry County Scanner.
The investigation centered around an allegation of a battery that was committed on May 29.
A spokesperson for the Lake County State's Attorney's Office said Bouy was employed as a mental health technician. It was not known whether he was employed by the state or not.
Bouy was working at the Ann Kiley Developmental Center in Waukegan on May 29.
The Ann Kiley Center serves a broad spectrum of individuals with moderate to high behavioral and low to moderate medical needs.
A criminal complaint filed in Lake County Circuit Court alleges Bouy caused bodily harm to a man with a "severe or profound intellectual disability."
The state's attorney's office said Bouy physically struck the victim several times.
Charges were filed against Bouy earlier this month following the investigation and a Lake County judge signed an arrest warrant.
Bouy was arrested last week and ordered held on a $100,000 bond, court records show.
Bouy was released from the Lake County Jail after posting 10% of his bond.
A status of attorney hearing is scheduled for August 24.