The family of 8-year-old Cooper Roberts says he is experiencing cognitive issues, including memory loss, after being paralyzed in the Highland Park shooting.
The Shirley Ryan AbilityLab team is seeing patterns of behavior that may indicate cognitive loss, his family said in an update Thursday.
Cooper was not well enough or talking enough to notice the issues earlier while in the hospital.
Therapists are seeing short-term memory loss, issues with word recovery and loss of acuity around fine motor skills, according to the family.
A comprehensive neurological and psychological evaluation is being performed this week.
Cooper was discharged from the hospital in late July and transferred to Shirley Ryan AbilityLab in Chicago, which is a rehabilitation facility.
He has been participating in physical and occupational therapy to help him regain mobility and strength.
"The AbilityLab team is also working with us to think through the long-term needs for Cooper once he is able to go home – the assistive technologies he needs to help him with daily living and the house features necessary for a child who will grow with a pediatric spinal cord injury. It's overwhelming to consider," a family spokesperson said.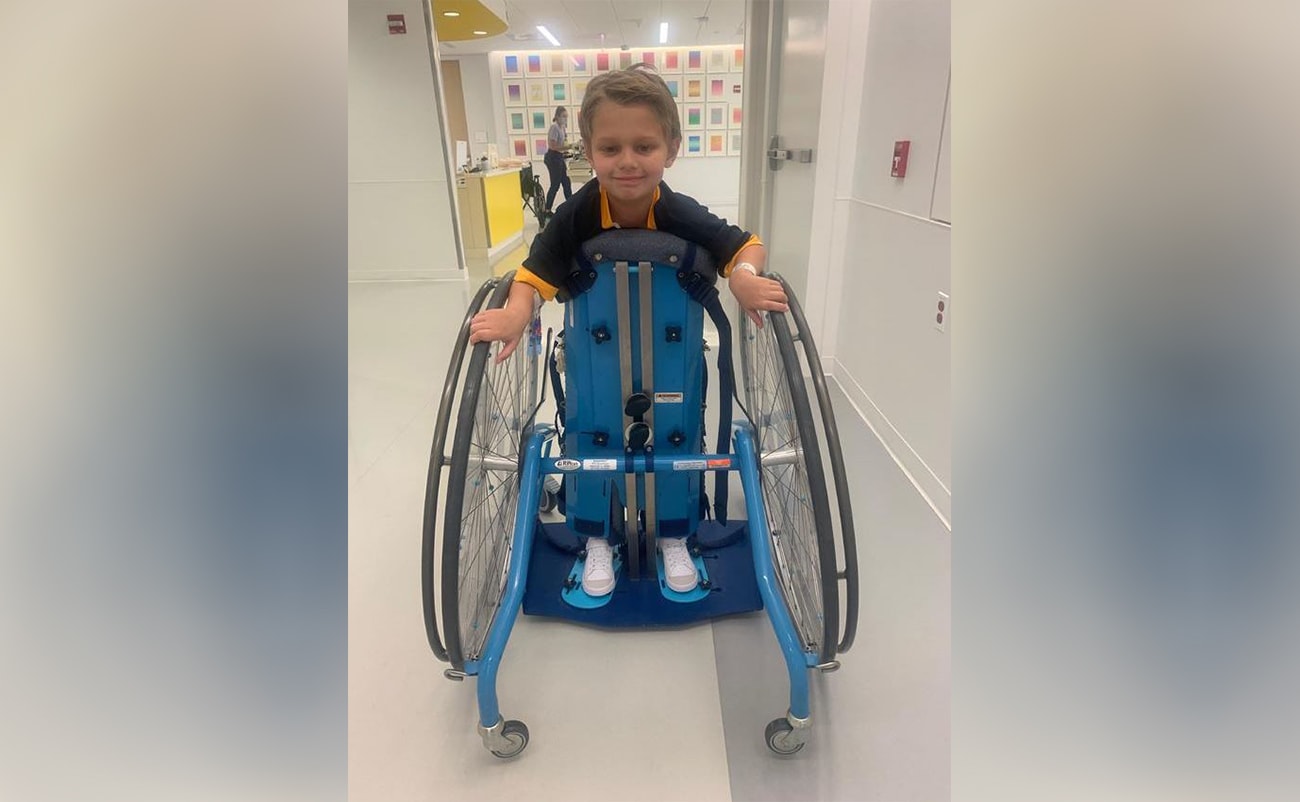 "There are still many unknowns about Cooper's condition and future," the spokesperson added.
Cooper is expected to be at Shirley Ryan AbilityLab for six to 12 weeks, according to a statement from the family.
Once he is released, Cooper will join his twin brother, Luke, in the third grade at their elementary school in Highland Park.
Cooper will likely go to school for half of the day and go to outpatient rehabilitation for the other half of the day, his family previously said.
The two brothers have been receiving mental health services following the Fourth of July shooting.
Cooper suffered a gunshot wound that left his spinal cord severed in the shooting that required him to be airlifted to the intensive care unit of a hospital, where he stayed for almost a month.
"Most people don't witness the grueling aftermath of surviving these devastating wounds, physical and emotional. We are constantly encouraging and motivating Cooper, seeking the positives, and hanging on to hope, but we want people to know the unvarnished reality which is his/our new world," a family spokesperson said in a previous statement.
Cooper recently participated in a wheelchair race down the hallway at Shirley Ryan AbilityLab with his physical therapists. He was also able to spend time with his twin brother Luke.
"Many have asked us about Cooper's prognosis and the answer is, we don't know. Even 50 days past his injury, the doctors don't know what he may get back and what limitations we will live with for his lifetime. We do know that we are infinitely grateful for his survival, and for the many kindnesses we continue to receive, including from all who are working to help Cooper and others impacted heal from this nightmare," the family said.
Former Pittsburgh Steeler Ryan Shazier, who continues to recover from a spinal cord injury himself, visited Cooper last week.
A GoFundMe account for the Roberts family has raised over $2 million.