A woman has been extradited from Georgia to face charges for allegedly driving over 100 mph while under the influence of multiple drugs and causing a crash that left two dead near Marengo.
The McHenry County Sheriff's Office and Marengo Fire and Rescue Districts responded around 4:54 p.m. on September 29, 2021, to Route 23 and Coral Road in unincorporated Marengo for a vehicle crash.
Marengo Fire and Rescue Districts Communications Specialist Alex Vucha said at the time that first responders arrived and found two heavily damaged vehicles with three victims trapped inside the cars.
An investigation showed that a 2011 Chevrolet Camaro was traveling northbound on Route 23 while a 2012 Honda Civic was traveling westbound on Coral Road.
The two vehicles crashed in the northeast portion of the intersection of Route 23 and Coral Rd, which is equipped with a four-way stoplight, according to the McHenry County Sheriff's Office.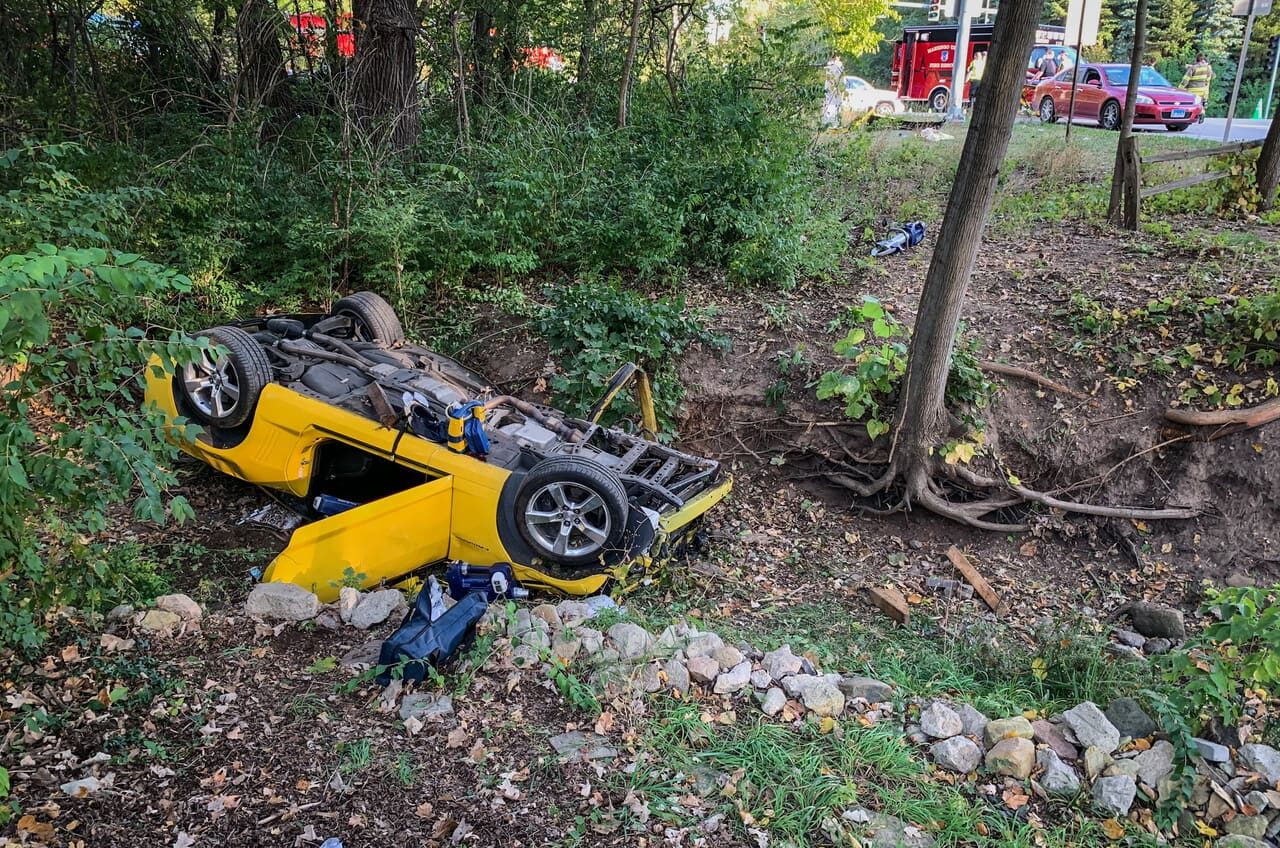 A criminal complaint filed in McHenry County Circuit Court on Friday identified the driver of the Honda as Miranda A. Johnson, 27, of Cumming, Georgia.
The complaint said Johnson was driving under the influence of cocaine. Prosecutors said Johnson was additionally under the influence of fentanyl and marijuana.
Johnson was traveling 104 mph in a 55 mph zone with a "willful and wanton disregard for the safety" of other people, the complaint said.
Johnson disobeyed the stop sign at the intersection, a separate complaint said. She was also driving a vehicle without insurance.
Johnson and her passenger, a 34-year-old Elgin man, were both extricated from their vehicle by firefighters, the sheriff's office said.
The two were flown by medical helicopter to Javon Bea Hospital in Rockford with life-threatening injuries.
The 34-year-old man, identified as Carlos Valencia, later died from his injuries.
The driver of the Camaro, a 51-year-old Marengo woman, was the only occupant in her vehicle.
She was transported by ambulance to Northwestern Medicine Hospital in Huntley and later flown by helicopter to Advocate Lutheran General Hospital in Park Ridge.
The 51-year-old was identified as Julie A. Greif. She also died in the hospital from her injuries.
Seatbelts were not worn by any of the occupants in either vehicle, the sheriff's office said.
Johnson has been charged with two counts of aggravated driving under the influence causing a fatal crash, two counts of reckless homicide, two counts of aggravated reckless driving causing bodily harm, speeding 35+ mph over the limit, operating an uninsured motor vehicle and disregarding a traffic control device.
A McHenry County judge recently signed a warrant for Johnson carrying a $50,000 bond, court records show.
The McHenry County Sheriff's Office said that a coordinated effort with the Forsyth County, Georgia Sheriff's Office led to the arrest of Johnson on August 29.
Johnson was held in the Forsyth County jail and on Tuesday she was extradited to McHenry County.
Johnson is being held in the McHenry County Jail on a $100,000 bond. She would need to post $10,000 cash in order to be released.
A preliminary hearing is scheduled for October 7.