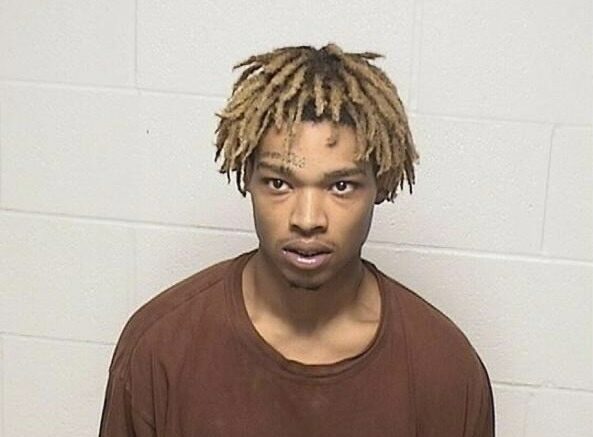 An employee working at Wendy's in Fox Lake was arrested after an off-duty police officer spotted him armed with a gun, leading to a foot chase that left two officers injured.
Jaylin D. Martin, 23, of Round Lake, was charged with aggravated battery of a peace officer, two counts of aggravated unlawful use of a firearm and two counts of resisting a peace officer.
An off-duty North Chicago police officer was in the drive-thru of Wendy's at 1362 Route 12 in Fox Lake, Lake County Assistant State's Attorney Tyler Dyson said.
The officer saw Martin, who works at the restaurant, with a gun in his waistband on Saturday.
The Fox Lake Police Department responded and tried to take Martin into custody but he fled, Dyson said.
Martin allegedly grabbed and pushed an officer while fleeing, causing them to fall.
Officers eventually struggled with Martin while taking him into custody, which injured another officer, Dyson said.
A loaded handgun was recovered after the arrest.
Dyson said the gun was also reported stolen.
Martin does not have a Firearm Owners Identification (FOID) card and he is on probation, officials said.
Lake County Judge Janelle Christensen granted the prosecutor's request for a $250,000 bond.
Martin remains held at the Lake County Jail and would need to post $25,000 cash to be released.
A preliminary hearing is scheduled for October 12.