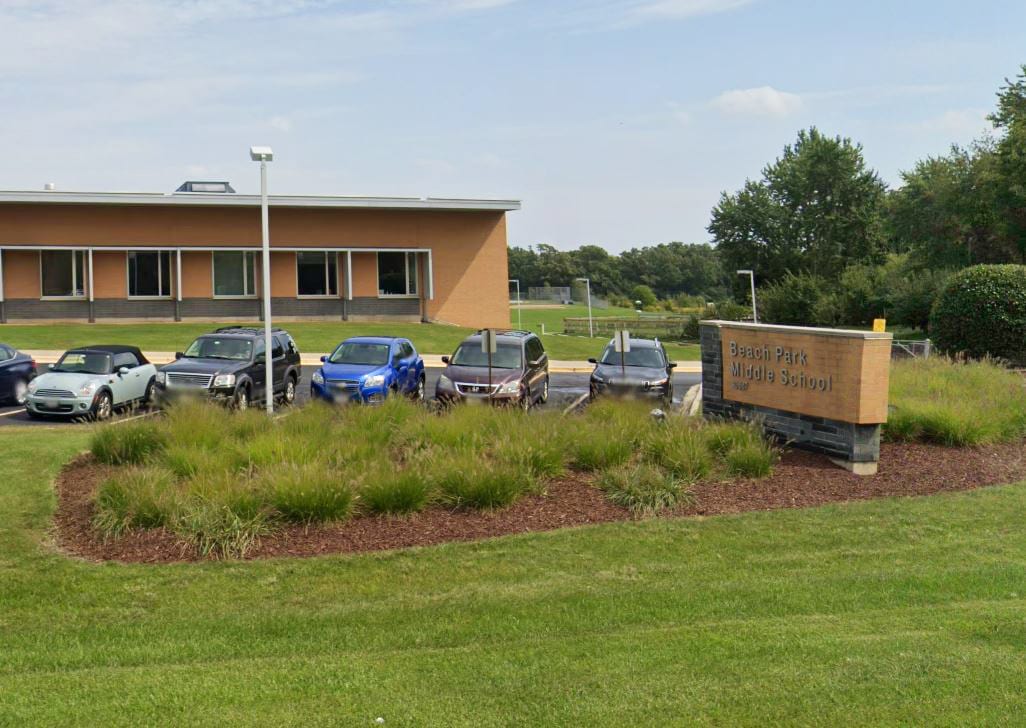 In-person classes were canceled Wednesday after a threat directed at a specific teacher was left on a bathroom wall at Beach Park Middle School, police said.
Lake County Sheriff's Office Deputy Chief Christopher Covelli told Lake and McHenry County Scanner that the sheriff's deputy assigned as the school's resource officer was made aware of the threat on Tuesday.
The note, written in marker on the wall in one of the boy's bathrooms, threatened a specific teacher.
The threat noted the act would occur the following day — on Wednesday.
Covelli said the school decided to switch to remote learning for the day so students and staff felt safe.
The sheriff's office is working with the school administration on narrowing down who wrote the note on the wall, Covelli said.
"Based on where the investigation has led thus far, there is no known threat toward the school at this time," Covelli said.
Beach Park School District 3 Interim Superintendent Dr. Denise Wilcox said in a letter to parents that the administration has identified the student who made the threat.
"We understand that it is difficult for many families to make arrangements for remote learning at the last minute, however the safety and security of our entire learning community is my top priority," Wilcox said.
"I do not take decisions like this lightly and understand some people may not agree with the District's actions, but please know, we are always going to err on the side of caution in our efforts to ensure the safety of all students and staff," Wilcox added.
Covelli said that it is possible the juvenile will face criminal charges.
"The School District and the Board of Education take these situations very seriously and will be moving forward with disciplinary action that matches the seriousness of this incident," Wilcox said.
The school reopened Thursday for in-person classes.
An increased police presence will be at the school, authorities said.
Wilcox said social workers are on hand for students and the entire middle school began their day doing a lesson to discuss the situation