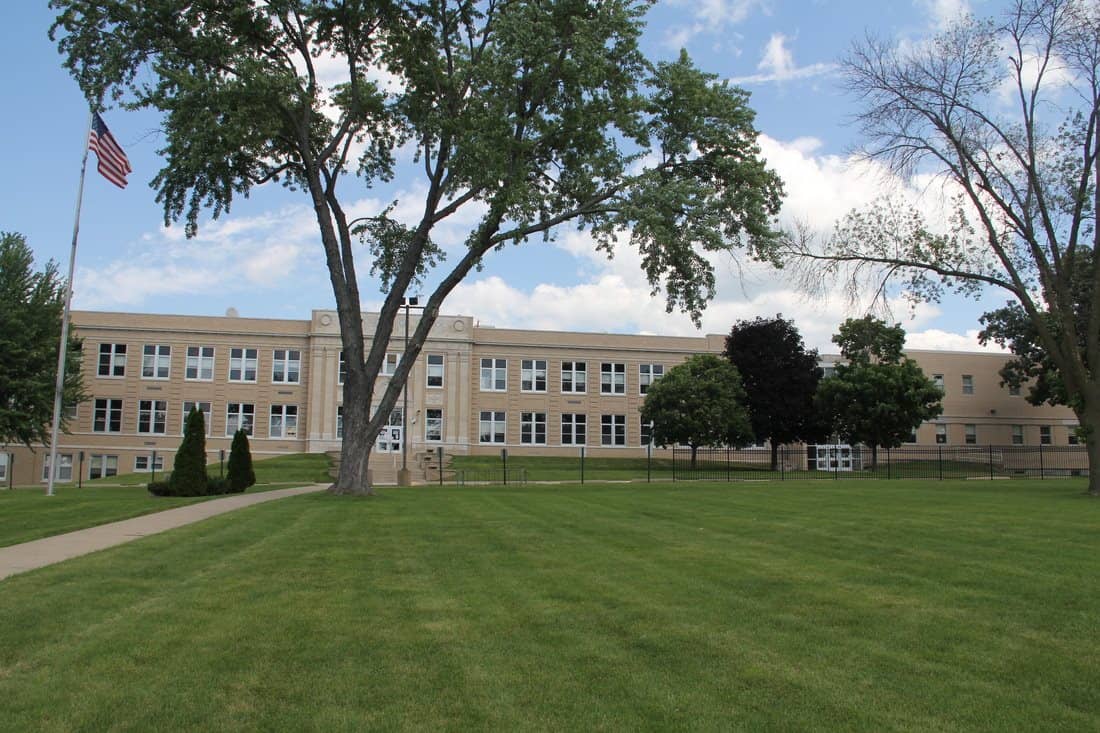 Two students were arrested and charged with arson after police say a large firecracker was detonated inside Harvard High School, causing "substantial damage" to a restroom Tuesday.
The school resource officer at Harvard High School, 1103 North Jefferson Street in Harvard, reported hearing a loud noise and smoke near the cafeteria around 11:20 a.m. Tuesday.
Harvard Police Chief Tyson Bauman said a large response from the police and fire departments was sent to the scene.
The students and staff from the school were evacuated.
Bauman said a search was conducted for other devices and the building was deemed clear and safe.
A preliminary investigation showed that a small group of students entered the bathroom and detonated a large firecracker.
The explosion caused substantial damage to the boy's bathroom on the main level of the school, Bauman said.
The Harvard Police Department worked with Harvard High School administration and the Harvard Community Unit School District 50 superintendent as part of the investigation.
Two Harvard juveniles, a 16-year-old boy and a 14-year-old boy, were arrested around 3 p.m. Tuesday, Bauman said.
They were charged with aggravated arson, arson, criminal damage to state-supported property, mob action and reckless conduct.
The juveniles were petitioned to McHenry County Court Services and transported to the Kane County Juvenile Detention Center.
Bauman said no students or staff were injured during the incident. The case remains under investigation.