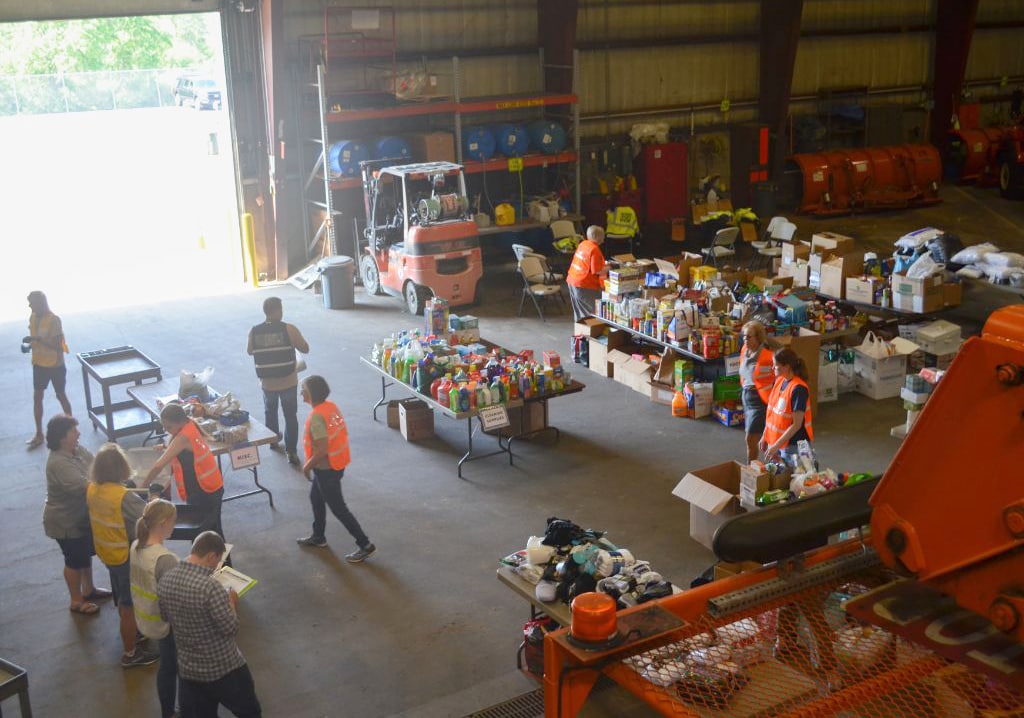 McHenry County officials say they collected more than 5,000 pounds of donations through "Operation Dropbox" last month to assist local veterans and their families.
The McHenry County Department of Health and participating partners collected the supplies throughout all of May.
28 drop boxes were placed at participating locations throughout McHenry County.
5,466 pounds, well over two tons, were donated to the drop boxes.
The donated items were officially delivered on June 7 to Veterans Path to Hope, which is a Crystal Lake-based veterans' charity that also runs the New Horizons Transitional Living Program in Hebron.
"The Operation Dropbox drive was bigger than ever, and it's only going to grow larger," McHenry County Public Health Administrator Melissa Adamson said.
"Thank you to the people of McHenry County for their generosity, the businesses, civic groups and local governments that came forward to host dropboxes, our Medical Reserve Corps volunteers for sorting all the contributed donations, and of course, the McHenry County Division of Transportation for delivering almost 5,500 pounds of goods to Veterans Path to Hope," Adamson said.
Operation Dropbox is in its fourth year and donations last year helped support more than 3,000 McHenry County veterans and their families.
"This year, beyond all others, these resources are needed for the veteran households that Veterans Path to Hope is honored to support," Veterans Path to Hope Executive Director Laura Franz said.
"With the cost of groceries and household goods skyrocketing, we know that offering the opportunity for veterans to avail themselves of these items frees up money for other needs. We are so very grateful, again, to the organizations and individuals that are participating in Operation Dropbox. We wish we could share in real-time the expressions of relief and gratitude from the many veteran households that will benefit from this generosity!" Franz said.