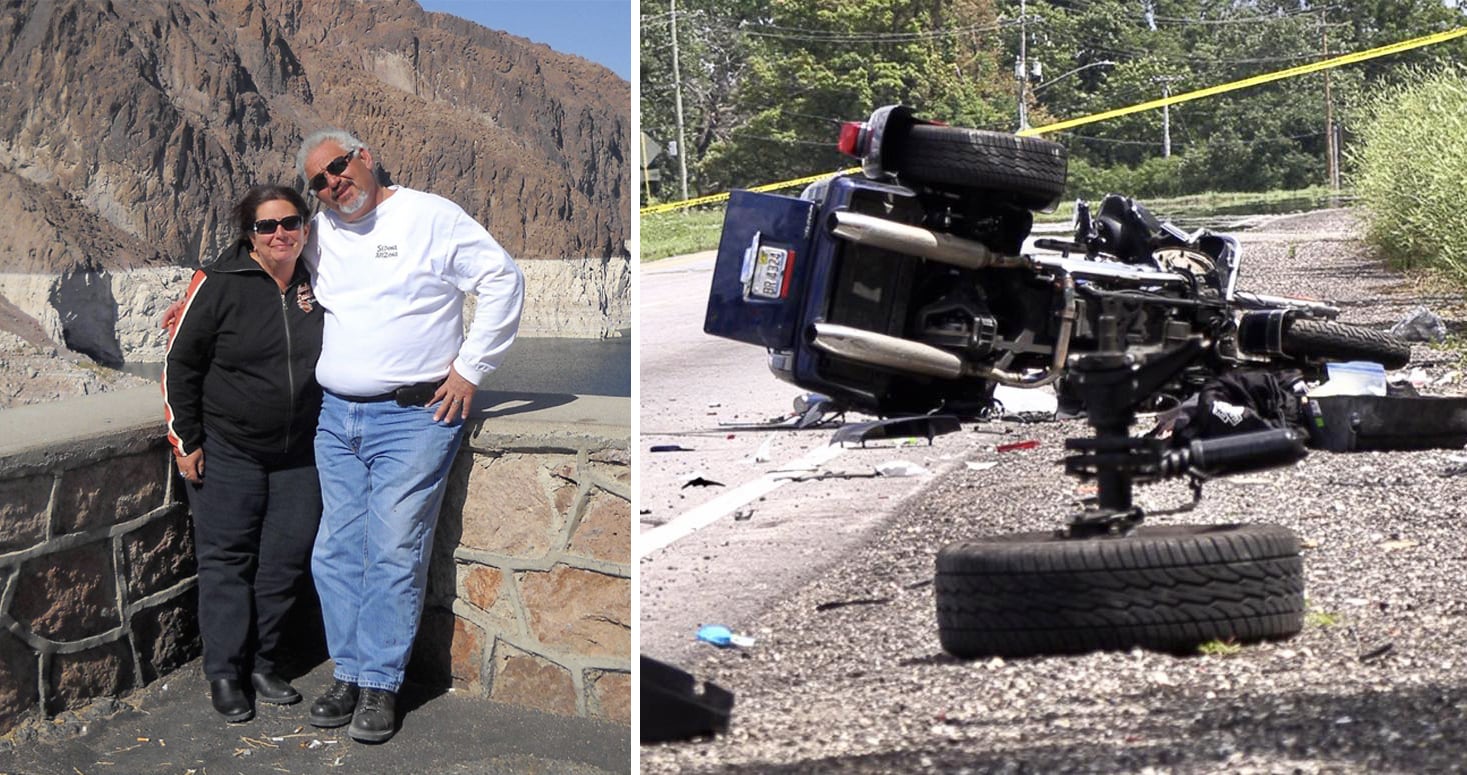 A 69-year-old man died Saturday days after he suffered critical injuries in a motorcycle crash involving a car that also left his wife dead near Wauconda, officials said.
The Wauconda Fire District and Lake County Sheriff's Office responded around 1 p.m. Tuesday to the intersection of Route 12 and Lake Shore Drive in unincorporated Wauconda for a vehicle crash with injuries.
Sheriff's deputies arrived and located two people with critical injuries, according to Lake County Sheriff's Office Deputy Chief Christopher Covelli.
A preliminary investigation shows a Ford Escort, driven by a 65-year-old Downers Grove woman, was stopped on Route 12.
The Ford was in the inside southbound lane due to a mechanical issue, Covelli said.
A Harley-Davidson Tri Glide Ultra Classic, driven by Joseph Siano, 69, of Northbrook, was traveling southbound in the inside lane of Route 12.
The Harley-Davidson struck the Ford, causing the motorcycle to roll over several times.
Joseph Siano and his passenger, Laura Siano, 63, of Northbrook, were ejected from the motorcycle.
McHenry resident Kimberly Peil-Macdonald told Lake and McHenry County Scanner in an interview that she came upon the crash as she was leaving work.
Peil-Macdonald, along with a second bystander, used their vehicles to block the southbound lanes.
Peil-Macdonald, who is a nurse and used to work in fire/rescue, ran up to the scene with a trauma bag from her. She began providing aid to Joseph Siano and was assisted by an off-duty police officer.
Bystanders realized there was a second victim, Laura Siano, who had been thrown into the weeds along a guardrail.
Laura Siano had major head trauma and was not breathing.
Peil-Macdonald began performing CPR for approximately 10 minutes until paramedics arrived and took over care.
Peil-Macdonald said neither of the two victims, who were husband and wife, appeared to have been wearing helmets at the time of the crash.
Laura Siano was transported to Advocate Condell Medical Center in Libertyville where she was pronounced dead, Covelli said.
Joseph Siano was also transported to Advocate Condell Medical Center where he was listed in critical condition.
The Lake County Coroner's Office confirmed he died from his injuries early Saturday morning.
The driver of the Ford and her passenger, a 67-year-old Naperville woman, were uninjured.
The crash remains under investigation by the Lake County Sheriff's Office Technical Crash Investigations Unit.