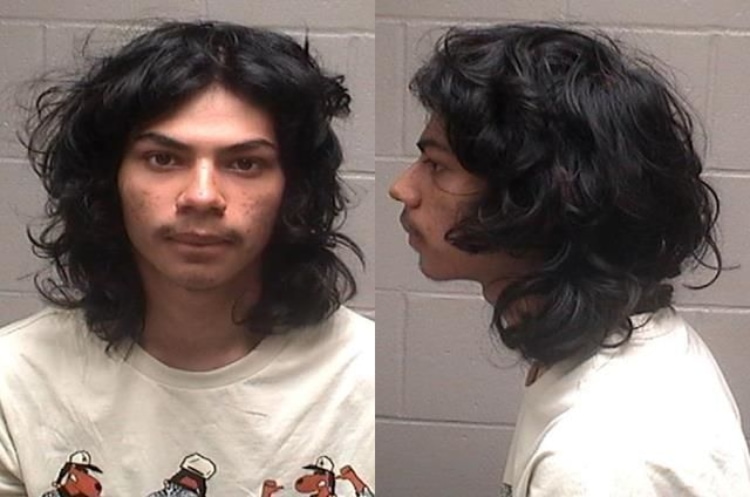 Police announced a 16-year-old boy has been charged as an adult with the murder of a 16-year-old boy who was gunned down on a sidewalk in Highland Park.
Estiven Sarminento, 16, of Highland Park, was charged with two counts of first-degree murder.
The Highland Park Police Department and Highland Park Fire Department responded around 11:30 a.m. Sunday to the 2300 block of Green Bay Road for a shooting.
Emergency crews arrived to find Omar Diaz, 16, of Highwood, who had been shot, according to Lake County Major Crime Task Force Spokesman Christopher Covelli.
Diaz was walking on the sidewalk when he was approached by the offender, now identified as Sarminento.
The two engaged in a brief conversation before Sarminento produced a firearm and shot the boy, Covelli said.
Diaz was transported to Highland Park Hospital and pronounced dead.
Police established a large perimeter around the scene in an attempt to locate Sarminento.
Witnesses described the offender as a male dressed in all black that fled on a bicycle.
Further investigation showed Sarminento likely fled on foot, not on a bicycle, following the shooting, Covelli said.
A police canine tracked the offender's scent but the scent was lost at a nearby roadway.
Police requested the assistance of the Lake County Major Crime Task Force to assist with the investigation.
Covelli said that based on recovered evidence, interviews and video surveillance, detectives were able to determine Sarminento shot and killed Diaz.
Diaz and Sarminento were "acquaintances" and there was an ongoing dispute between them, Covelli said.
Law enforcement reopened Green Bay Road, which was completely shut down, around 5:15 p.m. Sunday following the investigation.
Sarminento was arrested by Task Force investigators and Highland Park detectives.
The Lake County State's Attorney's Office approved murder charges against Sarminento, who has been charged as an adult.
He remains held in custody pending an initial court hearing Tuesday morning.
Diaz's family said his life was "taken too soon from the effect of gun violence."
"We respectfully ask from the kind community to help a mother and two brothers ease the pain from this tragic event," the family said.
Diaz was a young, energetic, caring and devoted student at Highland Park High School, the family added.
City officials said they extend their "deepest condolences to the family and friends of Omar Diaz."
"No family should experience the heartbreak of the loss of a child in such a senseless manner. The City also stands in solidarity with the students and staff of Highland Park High School and North Shore School District 112 in supporting each other as caring and resilient school communities," the city said in a statement.