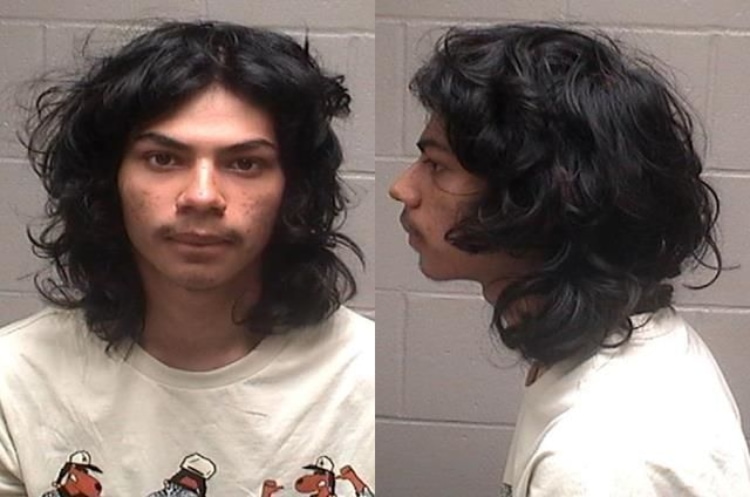 Bond was set at $5 million for a juvenile who allegedly fatally shot a 16-year-old boy in Highland Park and prosecutors say the victim identified the suspect to a witness just before he was killed.
Estiven Sarminento, 16, of Highland Park, was charged with two counts of first-degree murder.
Lake County Assistant State's Attorney Mary Daly said officers were called around 11:28 a.m. Sunday to a call of shots fired and a person down.
Officers found Omar Diaz, 16, of Highwood, who had been shot and was bleeding on the ground in front of a home in the 2300 block of Green Bay Road in Highland Park.
Diaz was transported by ambulance to Highland Park Hospital and pronounced dead.
Daly said Diaz died as a result of multiple gunshot wounds.
A witness was interviewed and they reported seeing Diaz passing by on Green Bay Road and then seeing a person wearing all black on a bicycle.
The person riding the bike passed Diaz and then turned around and approached the boy, Daly said.
The witness heard two gunshots and saw Diaz on the ground.
A second witness saw Sarminento ride up to the victim on the bicycle before hearing a loud pop and seeing a flash, Daly said.
The suspect concealed his face and began running away, the witness told investigators.
Investigators recovered data from Diaz's phone and learned Diaz was on a Snapchat call at the time of the shooting.
Daly said the person who was on the other end of the call told investigators that Diaz had mentioned "Estiven" was following him before hearing the shots being fired.
The bicycle used by the suspect was left at the scene and the owner of the bike told police that they had left it at Sarminento's home a few days prior.
Sarminento told the owner of the bike not to "snitch" and threatened to kill them, Daly said.
Lake County Major Crime Task Force Spokesman Christopher Covelli said Diaz and Sarminento were "acquaintances" and there was an ongoing dispute between them.
A police canine tracked the offender's scent at the scene but the scent was lost at a nearby roadway.
Sarminento was later arrested by Lake County Major Crime Task Force investigators and Highland Park police detectives.
Lake County Judge Theodore Potkonjak ordered Sarminento, who has been charged as an adult, held on a $5 million bond.
"We are grateful to the Lake County Major Crimes Task Force and Highland Park Police for their effective work. Outstanding investigators and innovative technology are important to solving violent crime," Lake County State's Attorney Eric Rinehart said following the court hearing Tuesday.
"We are working with the family and express our ongoing support and condolences. This offender will be held responsible for this brutal execution," Rinehart said.
City officials said they extend their "deepest condolences to the family and friends of Omar Diaz." Diaz was a student at Highland Park High School.
"No family should experience the heartbreak of the loss of a child in such a senseless manner. The City also stands in solidarity with the students and staff of Highland Park High School and North Shore School District 112 in supporting each other as caring and resilient school communities," the city said in a statement.
Sarminento remains held in juvenile detention custody and would need to post $500,000 cash in order to be released.
He is scheduled to appear in court again on August 23 for a status of attorney hearing.