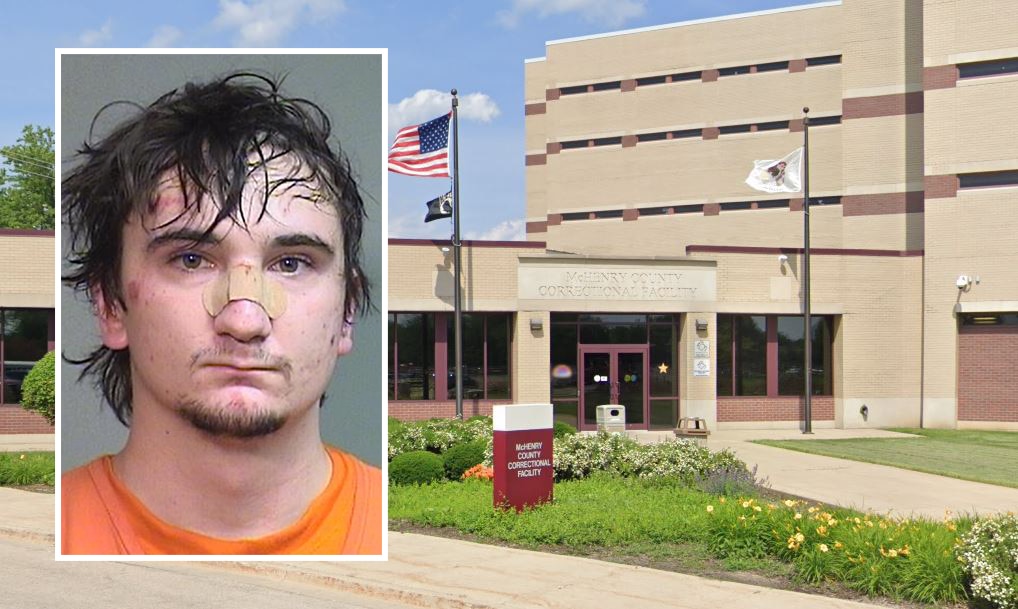 A corrections officer at the McHenry County Jail suffered serious facial injuries after he was punched in the face by a man, who was arrested Sunday while out on bond for burning political signs.
The Crystal Lake Police Department responded around 2:30 a.m. Sunday to The Cottage, 6 East Crystal Lake Avenue in Crystal Lake.
Frank B. Held, 22, of Crystal Lake, allegedly punched a woman in the face at the restaurant, according to a criminal complaint filed in McHenry County Circuit Court.
Held also punched two men in the face, the complaint said.
The three victims suffered a red mark on their left cheeks as a result of the battery.
Officers attempted to arrest Held but he resisted by pulling his arms away and using his fingernails to gouge an officer's left and right hand, the complaint said.
Held was taken into custody and transported to the McHenry County Jail in Woodstock.
A corrections officer was escorting Held through the facility when he punched the officer in his face, a separate criminal complaint said.
The officer suffered a fractured nose, bleeding from the nose and mouth, and swelling to the face.
The complaint said the incident caused a delay in the escort and forced the injured officer to defend himself.
Held also grabbed a second corrections officer's hand and dug his nails into the skin, causing lacerations and swelling, as officers tried to restrain him, the complaint said.
Held was charged with three counts of aggravated battery of a peace officer, resisting a peace officer causing injury, five counts of battery and two counts of resisting a peace officer.
McHenry County Judge Michael Coppedge ordered Held held on a $25,000 bond.
Held was released from the jail after posting 10% of his bond.
Court records show Held was out on bond at the time of his arrest for allegedly lighting multiple political campaign signs on fire in Crystal Lake hours before polls opened in June 2022 and then battering police officers who tried to arrest him.