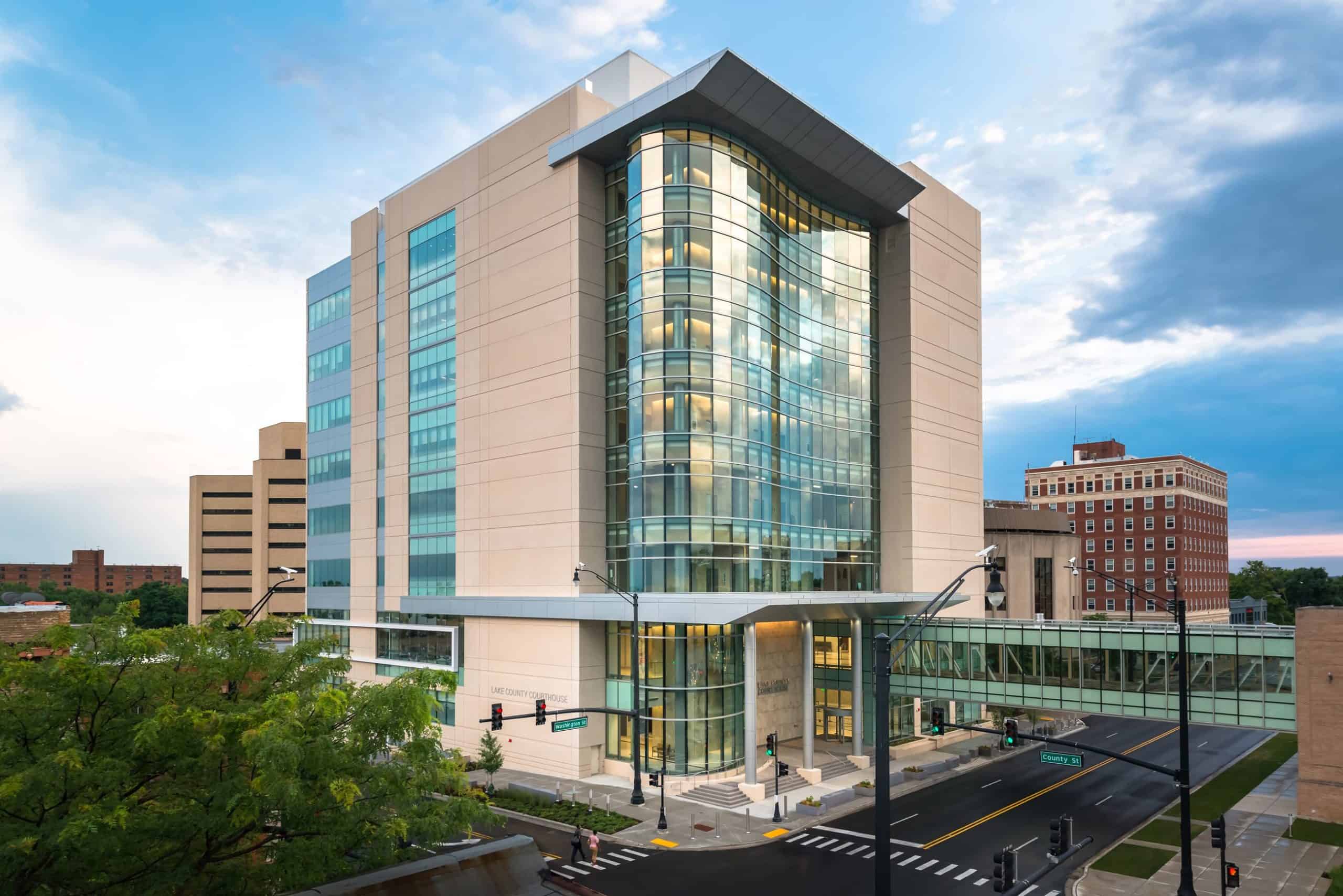 The end of cash bail in Illinois goes into effect Monday and officials explain how the new law will work in Lake County and McHenry County and who will be held in jail.
The Pretrial Fairness Act, a part of the SAFE-T Act, will go into effect on Monday throughout Illinois — including the 19th Judicial Circuit Court in Lake County and the 22nd Judicial Circuit Court in McHenry County.
Bond court will now be called "first appearance court," officials said.
The Pretrial Fairness Act creates a new procedure for determining whether a person charged with a crime remains in jail until trial.
The new procedure is different for defendants and victims of crime – and for judges and attorneys — but not everything will change.
People arrested at night or on the weekends will still have court the next day, except on certain holidays.
The main change in the act is that courts can no longer require a defendant to post a cash bond as a condition of their pretrial release.
The only two options when it comes to a person's release after being arrested are they will either be held in jail or released without needing to post cash.
Officials say the new law presumes defendants should be released and prohibits holding defendants in jail for many offenses.
Some crimes are non-detainable and in those cases, the court will set pretrial release conditions before they are released.
For crimes that are detainable, the state's attorney's office will be required to file a petition for detention, or else the judge cannot order the defendant to be held in jail.
Once a petition is filed, the court will hold a hearing to determine whether the defendant should be held in jail or not.
First appearance court will be held at the Lake County Criminal Court in Courtroom T-020 at 10 a.m. and 2:30 p.m. Monday through Friday and at 9 a.m. on Saturdays and Sundays.
Public defenders and private attorneys will be provided access to their clients at the Lake County Jail at 8:30 a.m. for that day's 10 a.m. hearing or at 1 p.m. for that day's 2:30 p.m. hearing.
Detention hearings will be required to be held within 48 hours of the first appearance for defendants who have petitions for detention filed against them.
Detention hearings will be held at Lake County Criminal Court in Courtroom T-121.
Prosecutors must prove by "clear and convincing evidence" that the "proof is evident and the presumption great" that the defendant has committed a detainable offense.
The state's attorney must also prove that either the defendant is a threat to a person or the community, or the defendant is a flight risk and that no condition of release can negate the risk of flight.
The court will assess the factors each time the case comes up in court before trial to determine whether the defendant will remain held.
Almost 200 offenses are detainable, including forcible felonies, non-probationable offenses, sex offenses, animal cruelty, gun offenses, trafficking and stalking.
The most commonly committed offenses that are detainable are domestic battery, criminal sexual assault, robbery, murder, residential burglary, unlawful use of a weapon by a felon and violation of a no-contact order or order of protection.
Lake County State's Attorney Eric Rinehart said the new system is supported by survivor advocacy groups because "violent offenders can no longer use cash to get out and cause harm."
Rinehart said the Pretrial Fairness Act will permit the courts to hold violent offenders without them accessing cash for release and will give non-violent offenders a chance to comply with court-ordered rules while they stay out of custody.
A violation of the release conditions allows judges to place even non-violent offenders in custody.
"Detaining violent offenders and releasing non-violent offenders with court-ordered rules is precisely what the Supreme Court Task Force recommended in April 2020," Rinehart said.
The state's attorney said he expects the Lake County Jail population to actually increase — not decrease like most people believe.
"We will request that a large number of violent offenders be held who previously used cash to gain release and then flee or commit more crimes," Rinehart said.
The end of cash bail, which was originally slated to go into effect at the beginning of this year, was delayed due to a legal challenge.
The Illinois Supreme Court in July ruled it was constitutional and ordered it would go into effect on September 18.
McHenry County State's Attorney Patrick Kenneally said at the time that he was "disheartened and shocked" by the decision reversing the lower court ruling.
"We believe that this entire process of sustaining this entirely irresponsible piece of legislation, from its enactment at 4 a.m. during an irregular legislative session after zero meaningful debate, through the 2022 election, and ending with this decision, is merely a sad reflection of state of ideological capture in our three branches of government," Kenneally said.
The state's attorney said the SAFE-T Act will make the job of prosecutors, judges and police more difficult.
Kenneally's office told Lake and McHenry County Scanner that they will review each case individually in determining whether to seek detention based on the charges.
While the Lake County State's Attorney's Office did not release a list of offenses they will seek to detain, the McHenry County State's Attorney's Office released a non-exhaustive list to Lake and McHenry County Scanner.